Kelly Rutherford Says Hearing 'Really Alarming Things' From Kids Led Her To Keep Them –– Ex's Lawyer Says She's Guilty Of 'Child Abduction' & 'Extortion'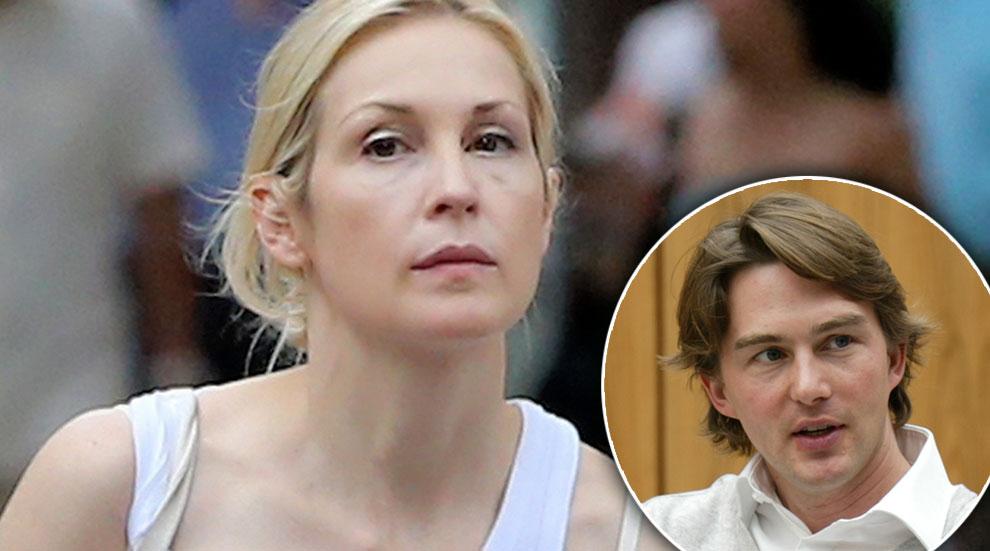 While Kelly Rutherford's ex's lawyer says she's guilty of "child abduction," the actress said Monday she heard "really alarming" news that caused her to keep her two kids.
As RadarOnline.com previously reported, Rutherford didn't send their two kids -- son Hermes, 8, and daughter Helena, 6 -- back to him in Monaco by a Thursday deadline, as agreed to in a previous court order in her custody battle with ex-husband Daniel Giersch.
Article continues below advertisement
Giersch's lawyer Fahi Takesh Hallin told RadarOnline.com in a statement that his client "will continue to protect the children from any harm and any media exposure.
"Unfortunately Kelly has now added child abduction to extortion and false statements on her list of actions. Daniel will make sure that the children's safety and well being will be restored as soon as possible."
Giersch "is very concerned about the traumatic impact that Kelly's behavior will have on the children," according to Hallin.
"Child abduction is a crime, and everyone involved in kidnapping or abducting the children will face the appropriate legal consequences," the lawyer vowed. "Anyone associating themselves with Kelly and her abduction is violating the law."
The Melrose Place star, 46, said Friday that she wasn't going to cooperate with the court order, and on Monday, delved further into the details on Good Morning America.
Article continues below advertisement
Rutherford told ABC News Monday that the children told her some "really alarming things" that swayed her decision to keep them, but didn't specify what they were.
In her first interview since Thursday, Rutherford complained that courts in both California and New York have let go of jurisdiction over the bombshell case, leaving her with very few options.
"It put me as a parent in an odd place," she said, "because if nobody's taking jurisdiction, how do you put your children on a plane to a foreign country not knowing what's going to happen?"
The Gossip Girl star said, "It's been very hard for the kids and I, it's been kind of cruel, in a way, because we just want to see each other and be together, and they're very young.
"I'm a mother first … I think they need both of us."
Rutherford's lawyer Wendy Murphy -- urging Giersch to "do the right thing" -- told People that while the businessman "purports to be interested in co-parenting ... his actions belie a different agenda."
Article continues below advertisement
She said that Giersch is also in violation of the order the courts drew up three years ago.
"Giersch made an agreement with Kelly and the American courts in 2012 that the children would live abroad with him only temporarily while he resolved his U.S. work visa issues," Murphy said. "He did nothing to address his visa problems, and three years is exceedingly not temporary."
Watch the video on RadarOnline.com
She noted that Giersch "also refused to let Kelly see the children when she flew to Monaco for a visit this year unless she surrendered the children's U.S. passports, which no court had ordered her to do."
Lawyers for Giersch said they plan on seeking court intervention Monday in the ongoing custody case.