'Kidnapping Is When No One Knows Where The Children Are': Kelly Rutherford Defends Keeping Her Kids Against A Court Order In Bombshell Interview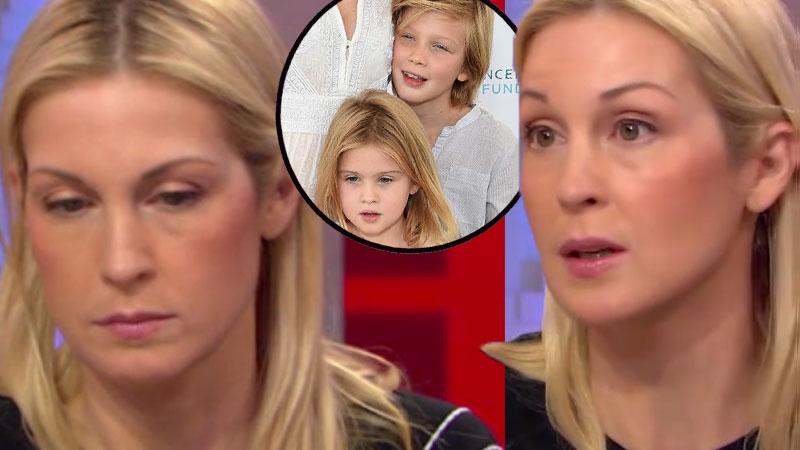 Kelly Rutherford denied kidnapping her kids in keeping them against a court order, saying that it's only "when no one knows where the children are," which wasn't the case.
The Melrose Place star continued to vent after her children were removed from her custody this week in a New York court, opening up to Good Morning America Friday about how she feels the deck was loaded in her fight to keep son Hermes, 8, and daughter Helena, 6, against the order of a Monaco court.
Article continues below advertisement
"I walked into a courtroom where everything felt like it was already done, it was a done deal," Rutherford, 46, complained to Robin Roberts after New York Supreme Court Judge Ellen Frances Gesmer ordered, in an explosive emergency hearing, that the children -- kept past a set, five-week summer vacation with the actress -- be sent back to their father Daniel Giersch in Monaco.
"His mother was sitting there with plane tickets, smiling, ready to take them," the outspoken Scream 3 star said. "Nobody had heard our argument.
"I was accused of things that I was not able to even defend."
After Roberts raised the allegations of kidnapping, Rutherford said she thinks that "kidnapping is when no one knows where the children are" whereas she "was in communication" with Giersch, 41.
Watch the video on RadarOnline.com
"The kids were Skype-ing with him every day," the Gossip Girl star said, adding that she "wrote him an email telling him exactly that nobody had jurisdiction in my country and I was concerned until somebody gave me some order that said they were coming back."
Article continues below advertisement
Rutherford -- saying she continues "trying to process," "understand" and "make sense" of the latest developments in the case -- said she feels like her children's "voices have not been heard, in a way."
She said she was "happy" with the non-confrontational transfer of the children following the hearing.
"I think it was in a moment -- 'Oh, your grandma is here. Now we're going to go. You're going to go see your dad' -- we just all had to sort of be up for them," she said.
Rutherford's lawyer Wendy Murphy told the show that "no American court seems to give a damn" about the children, as jurisdiction in the case was passed on by courts in both California and New York.
A hearing in the matter is set to occur in Monaco Sept. 3.