Bombshell Court Docs: Kelly Rutherford's Daughter Almost Drowned In Father's Care - 'She Was Not Gasping For Air' Eyewitness Claims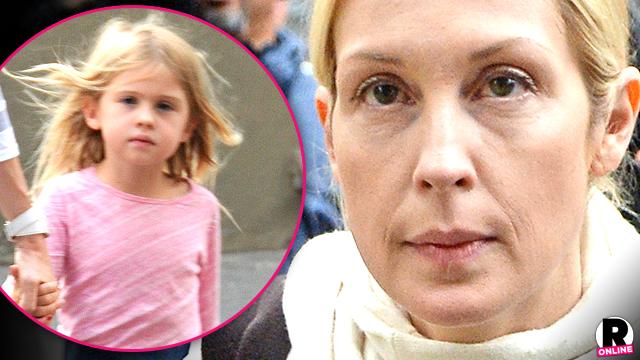 Kelly Rutherford's bitter custody battle has raged for years, and a shocking affidavit reveals that her daughter almost drowned while in the care of her father, according to the woman who pulled her out of the water.
The Gossip Girl actress's desperate plan to keep custody of children, son Hermes and daughter Helena, who live with their father, Daniel Giersch, was thwarted by a Manhattan judge on Tuesday, when she ordered her to turn them over to their paternal grandmother who took them back to Monaco where they live with Giersch.
Article continues below advertisement
But an explosive new document revealed that Layla Lisiewski, a former Merrill Lynch trader turned artist and a complete stranger to the familyh, told the court that she witnessed the child fall into the pool at a resort in Bermuda and almost drown and that Giersch didn't realize what was happening until after she jumped into the water to pull her out.
"I observed Helena fall into the hotel pool and nearly drown," Lisiewski said in a 2012 document, according to People magazine.
The documents reportedly detail Lisiweski's horrifying experience at the resort pool. She told the court that she was watching a little girl, her brother and a man whom she assumed was their father by the side of the pool. She said that she was almost eight months pregnant with a little girl so Helena caught her eye.
She stated that she watched the little girl approach the pool to refill a water toy but turned away, and then heard a splash. She turned back around and saw the child in the pool.
Article continues below advertisement
"I saw that Helena had somehow fallen into the pool and was underwater," Lisiewski reportedly said in the affidavit. "In a split second, I looked toward the man, whom I assumed was the children's father, and then around the pool to locate a staff member. No one seemed to have noticed Helena fall into the pool. There was no other sound other than the splash, since Helena was completely submerged at this point."
She said the child was "flailing" so she jumped in to rescue her.
"I grabbed Helena and pulled her out of the water," Lisiewski said. "Her eyes were huge with shock and fear. I was concerned that her mouth was closed; she was not gasping for air. I instinctively and firmly patted her in the middle of her back, which caused her to throw up quite a bit of water. Helena started whimpering, which relieved me, as I thought at least I knew she was breathing."
Article continues below advertisement
She stated the Giersch still had not noticed the girl but two hotel staffers brought her towels for the child.
"As soon as the man Giersch saw me holding his daughter, who was still whimpering, he jumped over and ran to us.He appeared terrified and took Helena from my arms."
Lisiweski said that Giersch thanked her and offered to buy her lunch, which she declined. She said she asked him why the little girl, who could not swim, was not wearing floaties and he told her: "She doesn't like wearing them," according to the affidavit.
Lisiweski told People that she had no idea who Giersch was but that her friend was on the plane with him leaving Bermuda and found out he was Rutherford's ex husband. The friend knew someone that lived in Rutherford's building in New York and that person contacted Rutherford. Rutherford then contacted Lisiweski.
"Mistakes happen, they can happen to anyone," Lisiewski told People. "But I can't imagine losing sight of such young kids like that. You take precautions. You have to be responsible."
The next hearing in the matter is scheduled for Sept. 3 in Monaco.
What do you think about the bombshell document in Rutherford's custody case? Sound off in comments below.