Will She Leave? Anna Duggar's Sister 'Hopes' She Dumps Cheater Josh –– Little Sis 'Never Cared For Him'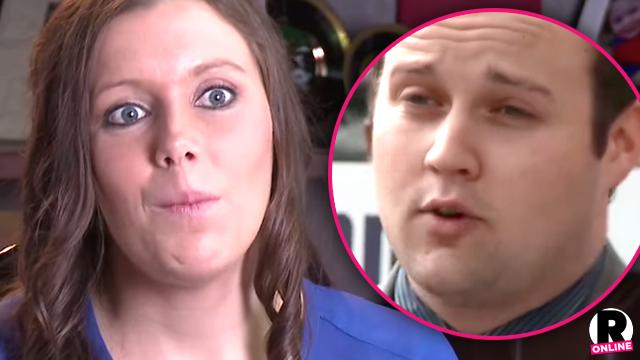 While Josh Duggar has confessed to being "unfaithful" in his marriage and becoming addicted to porn, his wife Anna has remained radio silent following his latest sex scandal.
Reports have claimed that the 27-year-old mother of Josh's four young children will remain by his side, but RadarOnline.com can exclusively reveal that one of her siblings has other ideas about the dutiful Christian wife's next move.
Article continues below advertisement
Sources tell RadarOnline.com that Anna's younger sister Susanna Keller, 23, "hopes" the couple "will separate."
"Susanna and the whole Keller family knew about Josh's past before Anna married him," an insider reveals. "But they had no idea about the cheating and lying."
"Anna's family is completely devastated."
Susanna, who lives a much more modern, liberal life than Anna, and even had a daughter out of wedlock, "thinks Anna should leave Josh," the source explains. "She thinks cheating is unacceptable. Plus, she never really cared for him."
However, Anna's conservative Christian parents, Mike and Suzette, "won't encourage a separation," the insider adds.
Following Gawker's report that the 27-year-old conservative "family values" activist was a member of Ashley Madison, a site helping married people find affairs, Josh fessed up to infidelity— and more.
"I have been the biggest hypocrite ever," Duggar said in a shockingly honest statement on the family's website. "While espousing faith and family values, I have secretly over the last several years been viewing pornography on the internet and this became a secret addiction and I became unfaithful to my wife."
Josh first stunned the world when a previously uncovered police report accused him of molesting minor females as a teen. Two sisters, Jill, 23, and Jessa, 22, came forward as victims.
The family's reality show, 19 Kids And Counting, was eventually canceled following the scandal.