Duggar Family Minister Delivers Infidelity Sermon Amid Josh Cheating Scandal, Blames America's 'Sexual Epidemic'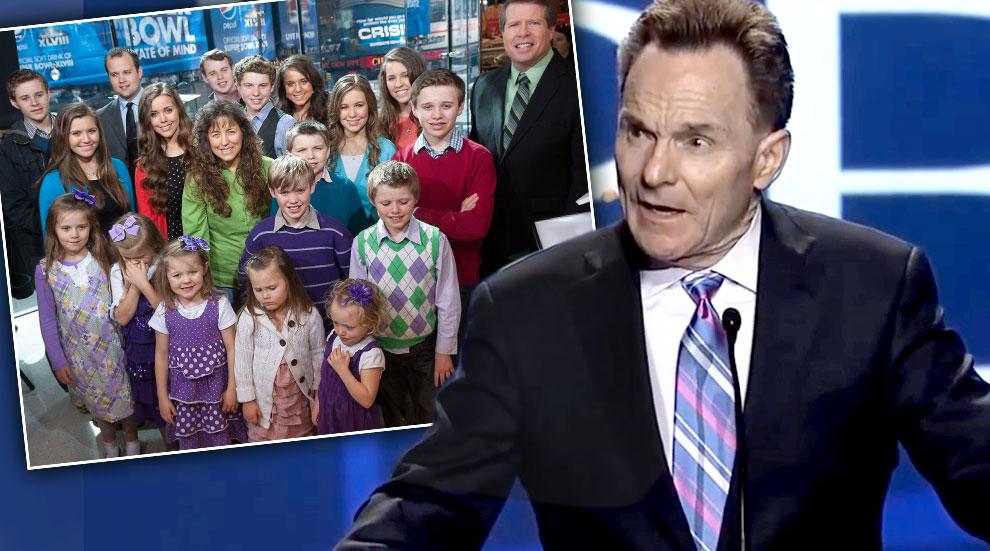 In the wake of the Ashley Madison hack, Duggar family pastor Ronnie Floyd took matters into his own hands, delivering a sermon on the "sexual epidemic" of infidelity in today's culture.
His lesson – live-streamed from Cross Church in the 19 Kids and Counting family's hometown of Springdale, Arkansas – focused specifically on the media's "sexual revolution," calling it a "mockery to Biblical truth."
Among America's discretions, Floyd cites homosexuality, increasing divorce rates, couples living together before marriage, and infidelity as the leading causes for corruption today.
Article continues below advertisement
"Adultery, being sexually or emotionally unfaithful to your spouse, that's wrong," he reminded his listeners. "Some of you are on the other end of someone else destruction."
"We're in a sexual epidemic of unprecedented proportions in this country. Nothing is secret now nor will it ever be."
Floyd did mention that his sermon was not a guilt-trip, but rather a reminder on the Bible's view of sex and sexuality. The pastor has shown continual support for the Duggars throughout their scandals, most recently when Josh was outed for sexually abusing minors as a teen.