Diamonds, Blossoms & Bling! Jennifer Aniston's Wedding Wear Revealed – 'Gorgeous & Very Expensive'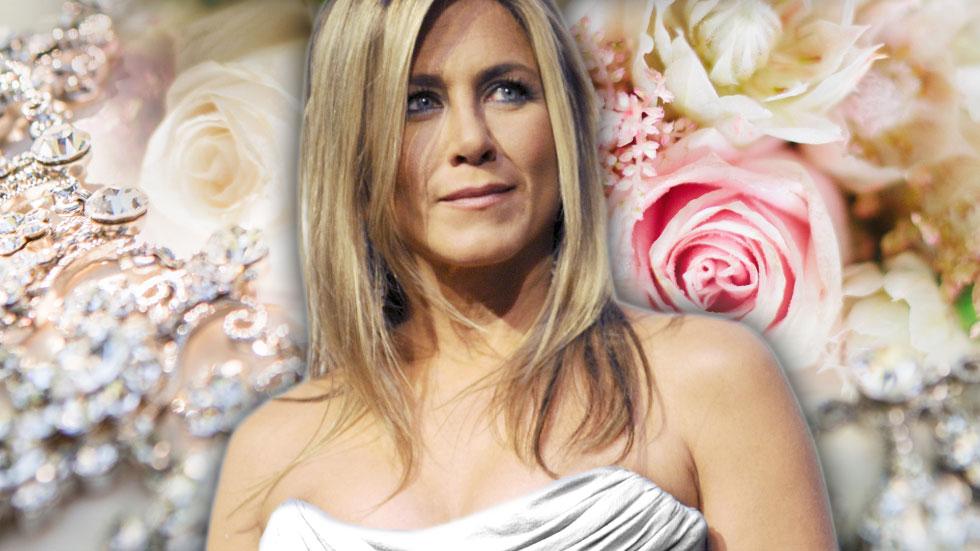 A style icon for years, Jennifer Aniston was extremely hands-on in the planning of her wedding wear, RadarOnline.com has learned, and spared no expense.
"Jennifer chose the top floral designer in Los Angeles to create gorgeous crown-like headpieces for her bridesmaids and she absolutely loved them," a source close to the wedding planner tells RadarOnline.com exclusively.
"Three headpieces were made especially for Jennifer and took almost a week to create," the insider says.
Article continues below advertisement
"They had diamond-looking gems in them, along with silver wish charms like you would see on a wish bracelet, including hearts and rainbows."
"The entire band was in a ring shape and was also packed with little white roses, as well as other white flowers. They were very, very expensive."
According to the source, who saw the floral headpieces that were a part of Aniston and Theroux's big day, "Jennifer was so grateful for them and said that "so beautiful, intimate and just perfect!"
Aniston, 45 and her new husband Theroux, 43, got engaged in 2012 after dating for less than a year and were able to pull off the top-secret wedding in front of famous Hollywood friends that included Chelsea Handler, Lisa Kudrow and Howard Stern at their Bel Air home August 5.