'Where There Is A Will, There Is A Way': Jennifer Aniston Proud Of Keeping Her Wedding To Justin Theroux A Top-Secret Affair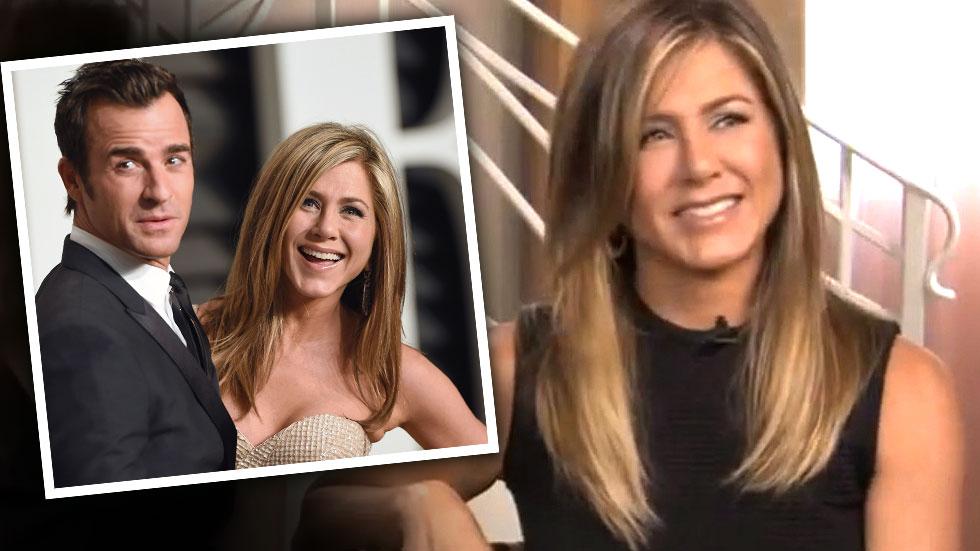 Jennifer Aniston, in first interview since her wedding to Justin Theroux, was coy about how she managed to pull off the affair without tipping off the media.
"Where there is a will, there is a way," the Friends star, looking rejuvenated after her Bora Bora honeymoon with her new spouse and pals, told Good Morning America.
The 46-year-old, promoting her new movie She's Funny That Way, stuck to her guns that the top-secret wedding was -- as she told guests -- a birthday party for Theroux, who turned 44 less than a week later.
Article continues below advertisement
"And it was," Aniston said, backed up by her co-star in the film, Kathryn Hahn.
"To be fair, there was no lying," said Hahn, who joked that "it's actually she and Aniston that are married."
"We're actually married," Aniston joked, to which Hahn said, "That's the big surprise!"
Watch the video on RadarOnline.com
While Aniston was plying her usual coy self, one of her guests at the Bel Air bash, Howard Stern, blabbed earlier this month about the "secretive" couple's precautions to keeping the party under wraps. Stern said he was one of the few aware a wedding was about to go down, and complained that the couple had guests relinquish their cell phones upon entering.