'Once A Cheater, Always A Cheater!' Jenelle Evans' Ex Nathan Griffith Had An Ashley Madison Account Too — Teen Mom's Furious Reaction Revealed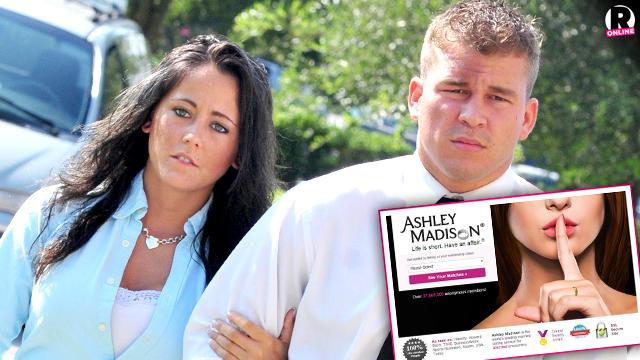 Jenelle Evans' breakup from Nathan Griffith just got even messier as RadarOnline.com can confirm there was an Ashley Madison account registered to his email address!
Griffith's known email address, "Nate_griff42@yahoo.com" showed up as a registered Ashley Madison member in the trove of leaked data released by hackers earlier this week.
When reached by RadarOnline.com, he initially denied that the email address was his -- although it is linked to a Nathan J. Griffith Facebook account. But Griffith later said he simply didn't want to comment on the unfolding scandal.
Article continues below advertisement
His ex, however, was another story. "Once a cheater, always a cheater," a furious Jenelle Evans told RadarOnline.com. "I think he embarrasses himself and whoever associated with him, especially the girl he's with now because supposedly she doesn't believe in sex before marriage. But Nathan does."
A source close to Evans and Griffith confirmed that his email account was legit, and said that Griffith made the account around May or June, when he was on a break from Evans.
"He was separated from Jenelle," the source said. "But he was seeing his new girlfriend Jessica. He claimed he made it because he couldn't remember his gmail password and was locked out of his old email."
"It's definitely not shocking that Nathan has an Ashley Madison account," the source continued. "Jenelle is glad not to be the one having to deal with his antics anymore."
As RadarOnline.com reported, Evans and Griffith's engagement seemed back on track in recent weeks until they split again in early August.