Custody Battle Brewing! Jenelle Evans Secretly Planning To Move Away From Nathan Griffith & Taking Their Son!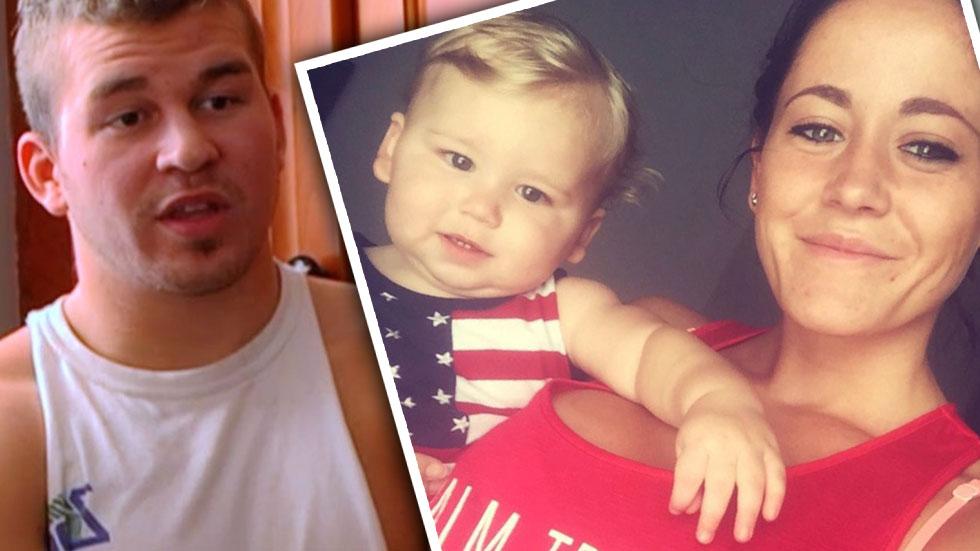 Newly single Jenelle Evans is trying out online dating and has even been spotted hanging out with her ex Keiffer Delp, but that's not all she is doing to shake up her life since her split from fiancé and baby daddy Nathan Griffith. RadarOnline.com can reveal that Evans is secretly planning to make a major move with her family, and baby daddy Griffith isn't too thrilled about her decision.
Though the duo currently live in South Carolina, "Jenelle is trying to move to Wilmington, N.C." a friend of Evans tells Radar. "She wants to move to make a fresh start."
Article continues below advertisement
And Evans plans to take her 1-year-old son with Griffith, Kaiser, with her.
"Kaiser would move with Jenelle and Nathan knows that," the friend says.
But Griffith still isn't happy about her taking their son an hour and a half away from Myrtle Beach to Wilmington.
"Nathan says it will upset him that his son will be 1.5 hours away," the friend says, "but he said he will just have to go up to visit him or meet Jenelle with his mom. They haven't spoken about it yet. She needs to move first."
Right now, Evans and Griffith are splitting their time with their son.
"Kaiser stayed with Jenelle for a week and Nathan just got Kaiser for the weekend," the friend says.
"They don't talk unless they are talking about Kaiser or exchanging Kaiser," the friend says.
And while life has changed for Evans, she isn't going to let it keep her down. In fact, the mother-of-two plans to stay on the straight path and go back to school -- again!
She just graduated from technical college with a medical assistant degree, but the source reveals, "She wants to go back to school to become a surgery tech."