What Will Babs Say? The Truth About Jenelle Evans' Bar Hopping With Ex Kieffer Delp – She Spills On Their Wild Night!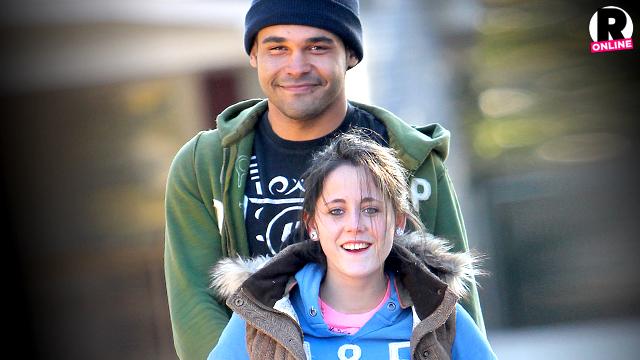 Jenelle Evans has a history of dating bad boys, and now that she and Nathan Griffith are over she ran right back into the arms of her ne'er do well ex Kieffer Delp! But are they back together? Evans told RadarOnline.com exclusively what really happened on their wild night out.
The Teen Mom 2 star and Delp were spotted bar hopping in Murrells Inlet in South Carolina over the weekend, causing a rash of rumors to fly that the two were back together.
Article continues below advertisement
Evans and Delp have a troubled history together, with multiple arrests between the two and she even blamed him for getting her hooked on heroin a few years ago, earning the wrath of Barbara Evans, who can't stand her daughter's former fling.
I seen you wif Kieffer Jenelle. Lawd. Where's the baby?! pic.twitter.com/T4PfPVBZIv
— Honest (@Honest1B) August 9, 2015
But just weeks after her engagement to Griffith, ended, she was back by Delp's side.
WELL JENELLE I SEE YA WITH KIEFFAH http://t.co/R3wYIahDpC #TeenMom2 pic.twitter.com/vyeUcFwUJG
— Teen Mom (@AlltheTeenMoms) August 9, 2015
The MTV star set the record straight exclusively to Radar when asked if she was dating Delp again.
"F**k no," Evans said. "He came to visit NC for the weekend and stopped by."
The single mother reportedly had a sleepover at her home with Delp, but she denied that as well, telling Radar, "He went back home and has his own place."
What do you think about Evans and Delp reuniting? Sound off in the comments below.