Exclusive
It's A Girl! 'Honey Boo Boo' Star & Abuse Survivor Anna 'Chickadee' Cardwell Spills On Second Pregnancy— Plus Her Reunion With Mama June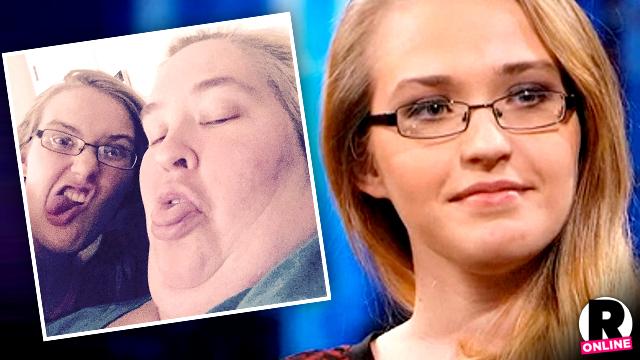 Last year, a horrific sex abuse scandal hit Anna "Chickadee" Shannon Cardwell's family, leading producers to abruptly cancel their reality series Here Comes Honey Boo Boo.
But 2015 has brought good news for the 20-year-old and her husband, Michael Cardwell: The young couple is expecting a baby girl on December 16.
In an exclusive interview with RadarOnline.com, Anna says the pair is preparing for their second child. (The baby will join Kaitlyn, 3, Anna's daughter from a previous relationship.)
Article continues below advertisement
"We have the name, but can't figure out the middle name," she reveals, adding that she's not ready to share it with fans quite yet. "We are going to wait until we do pregnancy pictures to announce the name."
Despite the impending arrival, Anna is still dealing with family drama. As Radar reported, she sued her mother, Mama June Shannon, 35, in June for allegedly stealing hundreds of thousands of dollars in Honey Boo Boo cash.
She says she has seen her mother since the filing— but the reunion wasn't warm and cozy.
"We talked when she came for Kaitlyn's birthday" Anna reveals of their tense July meeting. "We haven't talked since."
In a shocking report, Anna exclusively told RadarOnline.com last fall that she had been sexually abused by her mother's then-boyfriend as a child.
Betraying her daughter, June was caught canoodling with her pedophile ex after his 2014 release from a ten-year prison sentence for his sick crimes against Anna.