Exclusive
Let's Make A Deal! Gwen Stefani Offers Gavin Rossdale Divorce Payday Rather Than Split Her $120M Fortune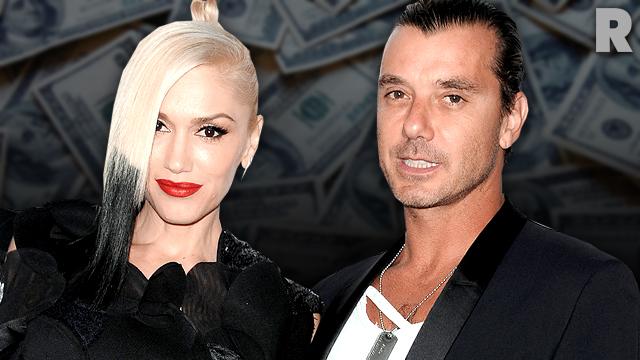 Just days after Gwen Stefani filed for divorce from Gavin Rossdale, a battle is already brewing over the couple's shared fortune. Since they didn't have a prenup, RadarOnline.com has learned, they'll have to slit their assets. And Stefani has offered him a pay-off to avoid splitting her $120 million fortune!
Reports have speculated Stefani's worth to be around $80 million, but an insider told RadarOnline.com, "It's significantly more, around $120 million. A significant portion of the earnings comes from Gwen's clothing lines, being a judge on The Voice, and of course her music career makes up the rest."
Article continues below advertisement
And now, she could be forced to give half of it to Rossdale.
"Before Gwen and Gavin got married, her business advisers recommended they get a prenup," the source revealed. "But Gwen balked and didn't think it was necessary because this was going to be her forever."
Now, "Gwen has really struggled with the idea of just handing over half of her hard-earned money to Gavin, and there is a lot of anger there," the source said. "Gwen is hoping to just pay Gavin off because she doesn't want to pay him any type of support. Gwen's approach is that she should get to keep what is hers."
But Rossdale, whose net worth is estimated to be $20 million, isn't going for it so far. "His lawyer, Laura Wasser is going to go after as much money she can get out of Gwen. It has gotten very contentious, very fast between the two."
Making matters more awkward, they are both still living under the same roof at their gated Beverly Hills mansion, only sleeping in separate bedrooms for the past several months.
Article continues below advertisement
As RadarOnline.com reported, Stefani's decision to file for divorce was motivated by ongoing concerns that Rossdale had an inappropriate relationship with their nanny.
"Gwen is absolutely devastated about the marriage ending, and she has been inconsolable," an insider previously told RadarOnline.com. "But she had no other choice. She was very suspicious that Gavin was involved with the nanny."
"Gavin always denied anything inappropriate," the source continued, "but her friends warned her that it seemed like there was something going on."
Stefani filed Monday afternoon in Los Angeles, citing irreconcilable differences and requesting joint legal and physical custody.