Exclusive
Moving On? George & Amal Fighting Over His Italian Getaway — 'She Feels Vulnerable There'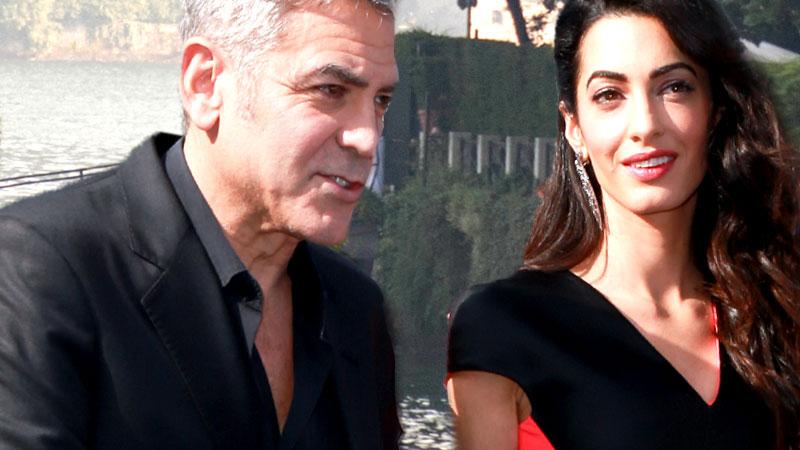 La dolce vita has turned bitter for George and Amal Clooney, and the two are now bickering over his beloved Italian villa.
An insider tells RadarOnline.com that the 37-year-old human rights lawyer is urging George to sell the property but he's is flat-out refusing — for now. "Amal has good business sense and it's a good time to sell," says the source. "She found out how much he paid for it 13 years ago and its value has tripled."
Article continues below advertisement
"She asked if he'd ever sell and he pretty much told her no and to not bother asking that again," continues the source. "But it's not about the cash for his new wife. She loves Como, but she hates how open it is and she'd love him to get something more private."
While George, 54, has complained in the past about the curious tourists who try to spot him in the gated home on the lake, he's grown accustomed to living in the area and has come to view some of his local friends as family.
"Ever since he bought it he's dreamed of making it his full-time home," points out the source.
Still, Amal has valid concerns, which even George can't deny. "She feels vulnerable in that house," says the source. "Everyone's betting they'll be decamping to LA soon, but George will be missing Italy."