Friends No More? Matthew Perry And Matt LeBlanc Not Invited To Jennifer Aniston's Wedding! 'Was A Surprise To Me As Well'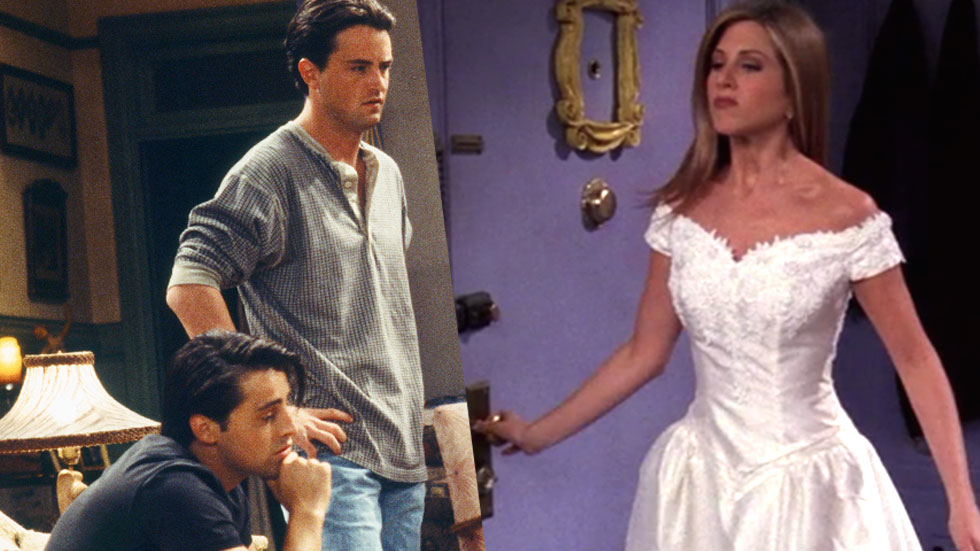 Matthew Perry and Matt LeBlanc spent ten years filming the smash hit television sitcom Friends with Jennifer Aniston, but that still wasn't enough to get them invited to her wedding to actor Justin Theroux!
"I think they're a great couple. I think she's happy. And that's all I care about is that Jen's happy," LeBlanc told People on Monday. "If she wanted me there, I would have been there."
LeBlanc explained that he had been unable to attend her wedding to Brad Pitt. When he told her that he would be missing the ceremony due to his film schedule over seas, Aniston reportedly responded. "'You're really not coming to my wedding?'"
Article continues below advertisement
"Jen's like my little sister," LeBlanc said, adding that his co-star Perry was like a brother.
When asked if he was sad that he missed the wedding, Perry said, "I wasn't invited. So what can you do?" Apparently, the former Friend was not only not invited, he was not even aware that the wedding was taking place. "It was a surprise to me as well," he said of the nuptials. "They're a lovely couple, and I'm happy for them."