One Night Of Passion: Frank Sinatra Called Jackie O. His 'Second Greatest Conquest,' New Biography Claims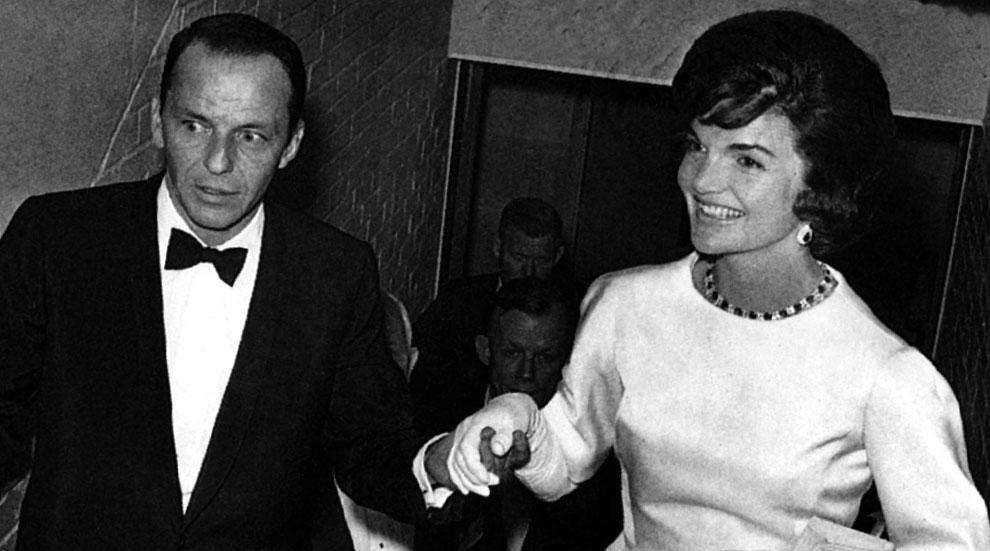 Frank Sinatra was always known as a ladies' man, marrying Ava Gardner and canoodling with Marilyn Monroe, so few would expect him to call former First Lady Jackie Kennedy Onassis one of his greatest conquests.
In 1975, the rat-pack crooner was spotted with John F. Kennedy's widow, enjoying a night out on the town.
But in a new biography by J. Randy Taraborrelli, a pal of the late singer claims that Sinatra's big night out with Onassis ended with a passionate stay in his hotel suite at the Waldorf Towers in New York City.
Article continues below advertisement
When asked who his greatest conquests had been, friend Jim Whiting said he was shocked to hear Jackie on the list.
"Sinatra said that on top of the list was Ava Gardner, then Jackie, Lana Turner and Marilyn Monroe," he shared.
"Everyone said: 'Wait a second! Jackie? What, are you kidding me?' Sinatra got real quiet and said: 'I ain't talkin' 'bout that.'"
Another Sinatra buddy, Tony Oppedisano, said he remembered the singer making it clear "there were feelings there."
Of course, Sinatra went on to wed Barbara Marx for his later years, but perhaps he'd always remember his special night with Jackie.