Dzhokhar Tsarnaev's Lawyers Want Guilty Verdict Overturned & New Trial Conducted Outside Of Boston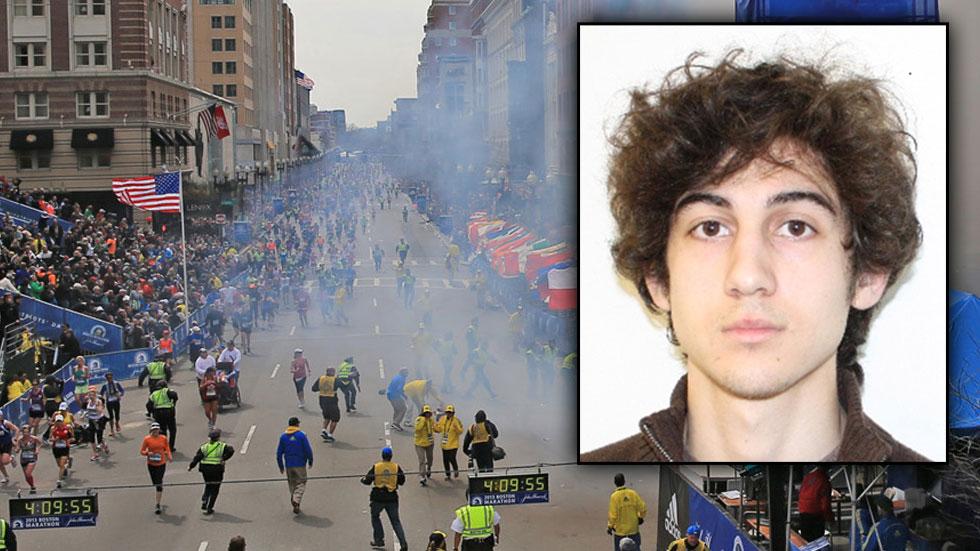 Boston Marathon bomber Dzhokhar Tsarnaev should receive a new trial outside of the city, his lawyers said Monday, citing regional bias that tainted the juror pool.
The shaggy-haired killer's legal team said in court docs that Bostonians couldn't remain impartial in the wake of the April 15, 2013 incident that garnered "continuous and unrelenting publicity" on a local level.
The lawyers also said that a series of events in the area to commemorate the victims, and two races that have been run since, have continued to uphold the impact and awareness of the bombing -- which left three people dead and another 260 hurt -- to this day.
Article continues below advertisement
Attorneys said that members of the jury were inundated with messages from friends and family with references to the incident, recovery efforts or the case itself.
"The social media activity of individual jurors and of their social media contacts is highly relevant to the question of venue," the lawyers said, "because it further demonstrates a constitutionally-intolerable level of risk to the fairness of the trial created by intense and widely-diffused public feeling in eastern Massachusetts before and during the proceedings."
MORE ON:
Dzhokhar Tsarnaev
The lawyers said in a 39-page filing that "put simply, prejudicial media coverage, events and environment saturated greater Boston, including the social networks of actual trial jurors, and made it an improper venue for the trial of this case."
Watch the video on RadarOnline.com