'It Was Him!' Defense Lawyer Admits Dzhokhar Tsarnaev Bombed The Boston Marathon, Blames Older Brother's Influence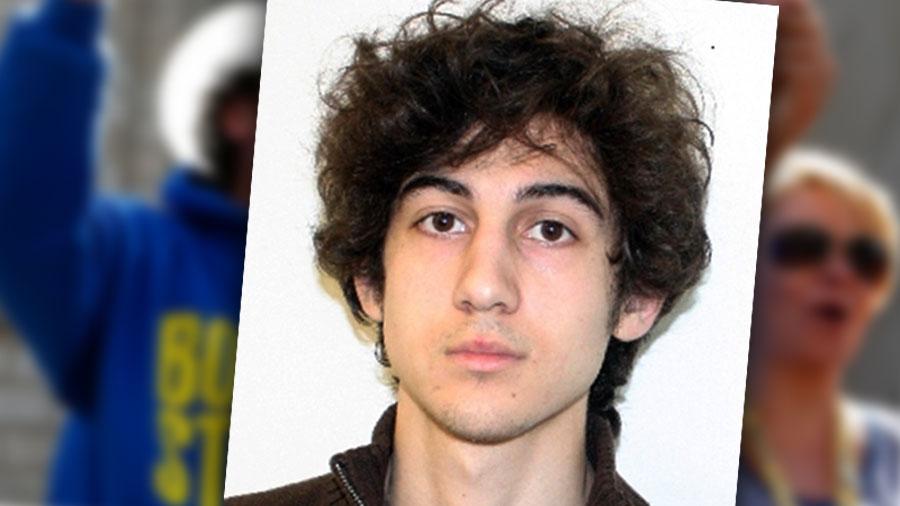 The Boston Marathon bombing trial kicked off in Massachusetts Wednesday morning, and it was shocking from the start: In opening statements, Dzhokhar Tsarnaev's lawyer admitted his client placed one of two pressure cooker bombs near the Boston Marathon finish line on April 15, 2013, but blamed his client's older brother for leading him to the terror attack.
"It was him," defense lawyer Judy Clarke told jurors in her opening statement Wednesday. Clarke's defense, however, is that Tsarnaev, 21, was radicalized by his older brother Tamerlan Tsarnaev, who was later killed in a shootout with police.
Article continues below advertisement
Prosecutor Bill Weinreb described the defendant as a holy warrior who wanted to kill as many people as possible. At least 260 runners and spectators were injured by the two consecutive blasts.
Dzhokhar espoused radical views of Islam and listened to jihadist lectures online, Weinreb said. While he was hiding in a boat as authorities closed in on him after the attack, he wrote notes about his belief that the U.S. government was the enemy of Islam, he said. "The U.S. government is killing our innocent civilians," Dzhokhar allegedly wrote. "I can't stand to see such evil go unpunished."
MORE ON:
Tamerlan Tsarnaev
The defense argued that Tamerlan was responsible for giving him those radical views, however.
Meanwhile, the prosecution's first witnesses highlighted the suffering of the many bombing victims. Survivors, including a woman who lost her legs, described the trauma at the scene.
"I knew I was dying," high school senior Sydney Corcoran testified.
Dzhokhar is on trial for 30 counts connected to the double bombing.