'Duck Dynasty' Star Sadie Robertson Advises Josh Duggar To 'Just Run Away' After His Sex Scandal 'Mistake'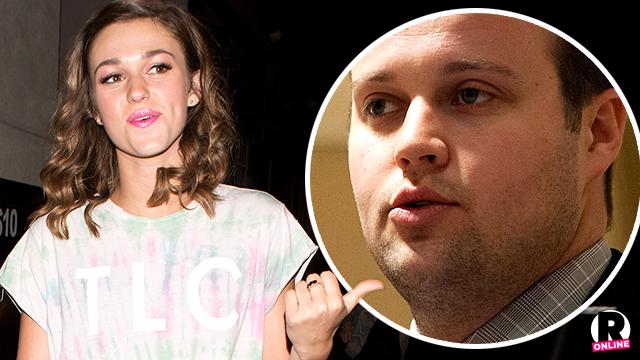 Sadie Robertson is coming to the defense of the Duggar family and laying the blame for their canceled show squarely on the shoulders of self-proclaimed "hypocrite" Josh Duggar.
Robertson notes she struggled through her own family scandal after her grandfather Phil Robertson made anti-gay remarks during an interview, but insists her grandfather wasn't speaking for her — just as she now doesn't think the rest of the Duggars should be held accountable for Josh's tawdry actions.
Article continues below advertisement
"His whole family didn't do that — he made a mistake," Robertson says in a new interview with People Now.
"It is hard when everybody is talking about you," the Duck Dynasty star adds of dealing with scandal as a public figure. "Sometimes it's best to just run away from the situation."
And Robertson feels for an unnamed Duggar sister with whom she is close friends and has talked to since the latest Josh scandal broke. "It's hard to know she's going through that struggle," says the 18-year-old.
"It's a hard situation. It's been kind of a secret for a long time and everybody knows that when secrets come out it's not fun. Secrets are hard – you shouldn't keep secrets," continues Robertson.
"At this point it is what it is and so they're just going to have to make the best out of it. And, hopefully, I think he's making a turnaround. Maybe, if they can forgive Josh, it'll all work out."
As RadarOnline.com reported, Josh has been caught in yet another sex scandal following the news that he molested several of his sisters when he was a teenager.
The eldest Duggar son was also recently exposed as a serial cheater in the porn site Ashley Madison hack, which laid bare the reality star's penchant for seeking out affairs with willing women behind his wife Anna Duggar's back.