2 Dead, 3 Hurt After Shooting At Drake-Hosted Club Party In Toronto –– Find Out The Details Here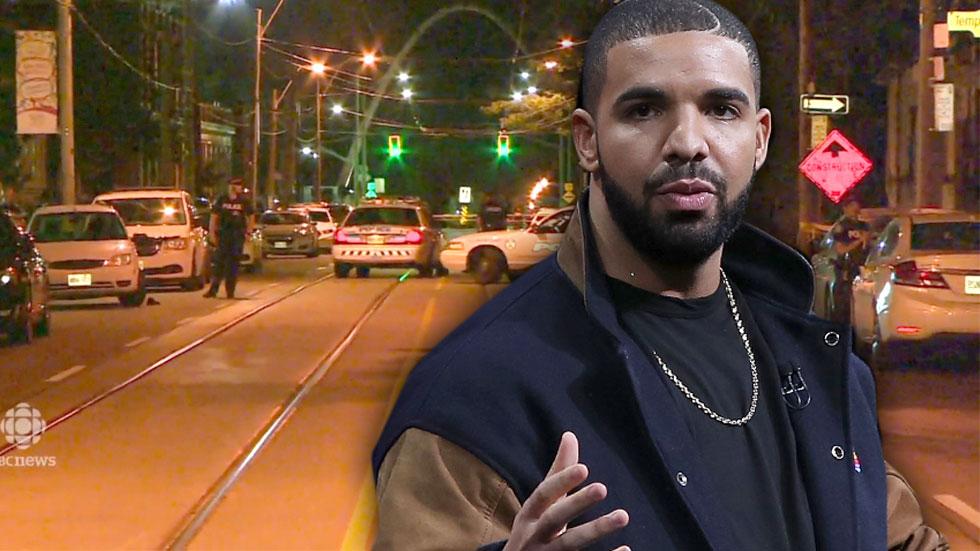 Two people were dead and three others injured following a shootout Tuesday at Muzik, a Toronto nightclub where rapper Drake had hosted a party earlier in the evening.
It wasn't known if the rapper was on hand at the time of the violent incident, according to reports, after he was on hand for a OVO Fest after-party. Officials said that police arrived at 3:30 a.m. ET at the scene, which stands on the Exhibition Place property.
Article continues below advertisement
Watch the video on RadarOnline.com
The two victims were a man and a woman, Supt. Frank Bergen said, asking any eyewitnesses to contact them.
The incident occurred nearly a year to the day of the Aug. 5, 2014 shooting of a 28-year-old man in front of the club following an OVO Fest-related event.
Speaking with CBC Radio's Metro Morning on Tuesday, Deputy Chief Peter Sloly said that authorities had beefed up security in the wake of past events.
"We did our best to prevent such a thing from happening," he said. "In fact, we called extra resources down to the area in advance, just to provide extra security.
"Unfortunately, this tragic event took place."