V. Stiviano Demands Donald Sterling Come Clean About Their Relationship Following His Divorce Filing From Longtime Wife Shelly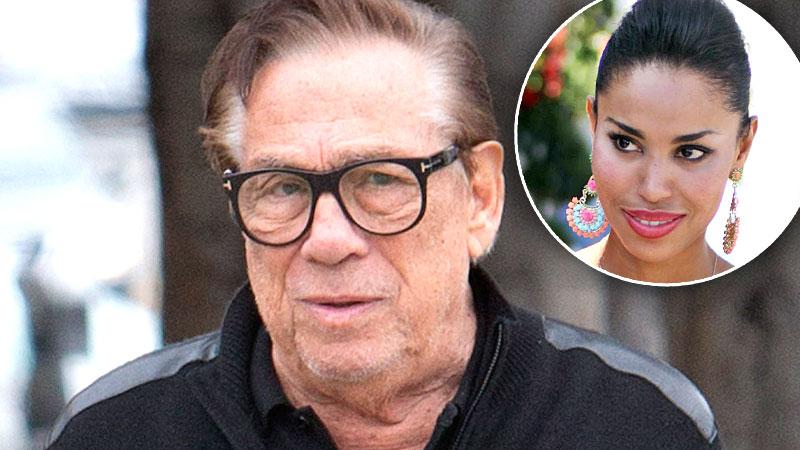 V. Stiviano is pressuring Donald Sterling to reveal the truth about what went on in their relationship in the wake of him filing for divorce from longtime wife Shelly.
Stiviano challenged the former owner of the Los Angeles Clippers to come clean about their interactions on a new episode of #Datefails, telling hosts Kate Quigley and Stephen Kramer Glickman she's trying to give him "the opportunity to voice the truth.
Article continues below advertisement
"Mr. Sterling is in his very late age, and I'm afraid he's going to pass sooner than later," Stiviano said. "I've been around him for the past four years where he's learned to have a conscious and be a little bit more reflective in the things that he has done in his past, and I'm giving him a chance to come clean."
Stiviano stressed that her true relationship with Sterling "has been recorded and documented," and that it upsets her to think that the 81-year-old businessman "would take the truth to his grave."
She told #Datefails that she feels like a "victim" after Sterling has used him ample resources to paint her in an unflattering light.
"I work so f***ing hard for everything that I have and sometimes ... someone can somehow, someway, manipulate a system, influence a nation and hire PR companies ... to ruin someone's reputation based on pure jealousy."
Sterling and Stiviano remain in regular contact, she claimed, adding that she's constantly trying to persuade the wealthy ex-NBA owner to come clean about what really happened between them.
Article continues below advertisement
"I just spoke to him yesterday and I'm like, 'Are you ever going to do it?' And he says, 'I will, I will, when I'm ready.' And I'm like, 'I want you to do something right for the first time -- and I'm not going to clean the slate for you.'"
Watch the video on RadarOnline.com
Stiviano said that many of the issues at hand are due to his poor choice of advisors and PR strategists.
"He had no one, no one that truly gives a f*** about him ... he has no one that cares about them."
Stiviano's shocking remarks come after Sterling claimed "irreconcilable differences" in his split with wife Shelly earlier this month, claiming they had separated Aug. 1, 2012.
Insiders told RadarOnline.com that "he did so that she would not get any of his $2.9 billion fortune when he is gone," as "once he is divorced from her, she will not get a large part of his fortune except what she is awarded in the divorce.
"Donald just wants to live out the rest of his life without having to give over any more money to her."