A Mother's Nightmare! Kelly Rutherford's Ex-Husband Wants Future Visits With Kids Monitored Following 'Abduction'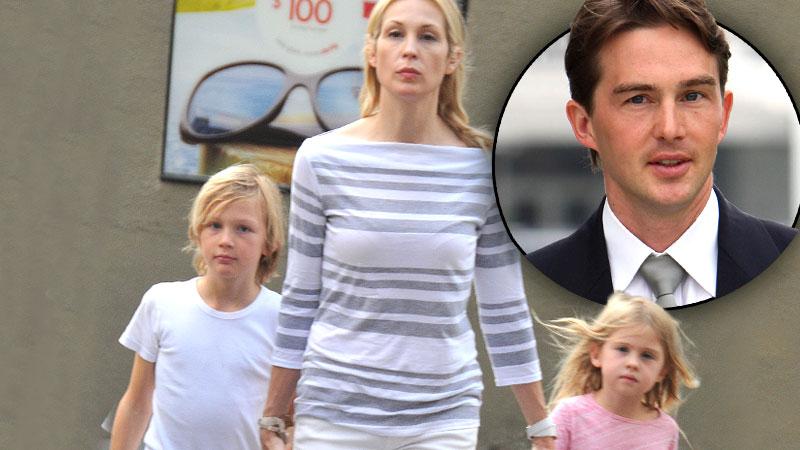 Kelly Rutherford's hellish custody battle is about to get even messier: RadarOnline.com has learned that after the Gossip Girl actress failed to return her two children, Hermes, and Helena, to Monaco after their last visit, her ex-husband, Daniel Giersch, wants all future visits with the children to be monitored -- and to take place in the European country!
"Daniel isn't going to take any chances for Kelly to pull this type of stunt ever again," an insider told Radar. "It was incredibly traumatizing for the kids, and never should have happened. At the upcoming custody hearing in Monaco, Daniel will ask the judge to appoint an independent monitor to supervise the kids when Kelly is with them."
Article continues below advertisement
"He will also ask the judge for an order that Kelly must come to Monaco to visit the kids, no more trips to the United States," the source continued. "Daniel feared he was never going to see his children again after Kelly refused to put them back on the plane to Monaco."
Giersch's lawyer Fahi Takesh Hallin previously told Radar that his client "will continue to protect the children from any harm and any media exposure."
"Unfortunately Kelly has now added child abduction to extortion and false statements on her list of actions. Daniel will make sure that the children's safety and well being will be restored as soon as possible," Hallin said.
Rutherford defended her controversial decision, telling ABC News that courts in both California and New York have let go of jurisdiction over the bombshell case, leaving her with very few options.
"It put me as a parent in an odd place," she said, "because if nobody's taking jurisdiction, how do you put your children on a plane to a foreign country not knowing what's going to happen?"
Rutherford is expected to be in Monaco in September for the legal proceedings, and "Daniel will continue to do whatever is needed to protect the kids," the insider added.