Transgender Military Prisoner Chelsea Manning Faces Severe Discipline Over Caitlyn Jenner Vanity Fair Issue –– 'It Looks To Me Like Harassment,' Lawyer Says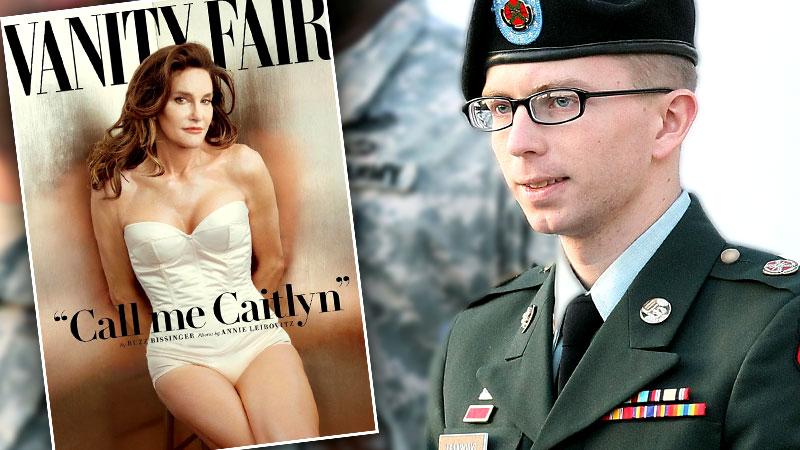 Chelsea Manning, a transgender convict in military prison over info leaks, faces indefinite solitary confinement after she was caught with Caitlyn Jenner's Vanity Fair issue.
One of Manning's lawyers, Nancy Hollander, said that officials with Kansas's Fort Leavenworth are set to meet with the 27-year-old ex-Army private, once known as Bradley Manning, over the alleged breach in the rules.
"There will be a hearing, but frankly it looks to me like harassment," Hollander said of the move against Manning, who was convicted to 35 years in custody two years ago, in connection with transmitting more than 700,000 secret documents to the website WikiLeaks five years ago. (Among the items were videos from the Iraq war and logs of the battle.)
Article continues below advertisement
Other alleged actions that Manning faces discipline over -- all of which happened on July 2 and July 9 -- is having an expired tube of toothpaste, sweeping food on the floor, possessing other publications, and disrespect.
Hollander said that "it is not uncommon in prisons to have charges that to the rest of us seem to be absurd, as "prisons are very controlled environments and they try to keep them very controlled and sometimes in that control they really go too far and I think that this is going too far."
Manning, who has a Twitter account and writes for The Guardian newspaper, would not be able to communicate via either of those forums if sent to solitary.
A petition in her support has been established on FightfortheFuture.org.