Caitlyn Jenner Responsible For Deadly Malibu Accident, Authorities Say –– Case Going To DA Next Week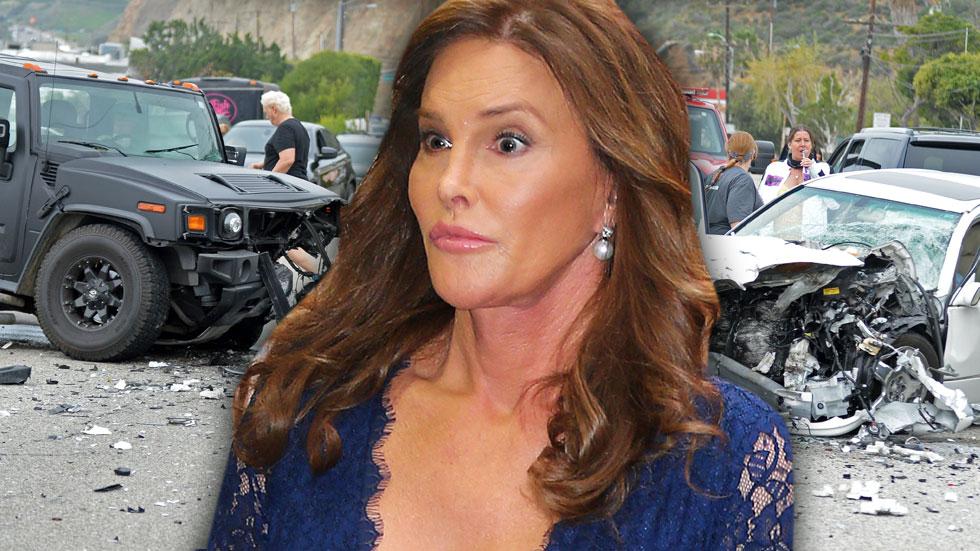 Caitlyn Jenner "set off a chain of events" that led to the four-car Malibu pileup that left a woman dead Feb. 7, investigators said, according to new reports.
Authorities with the Los Angeles County Sheriff's Department have wrapped up their exhaustive probe of the incident involving the transsexual trailblazer, and will forward their case to the District Attorney next week, based on their findings.
Article continues below advertisement
In a 161-page report, officials said Jenner broke the vehicular manslaughter law in driving too fast for the busy road conditions on the balmy day, causing her Cadillac Escalade to careen into both a white Lexus driven by Kim Howe, who died in the crash; and a black Toyota Prius, driven by Jessica Steindorff. (Howe's Lexus subsequently struck a black Hummer Peter Wolf Millesi was driving.)
In the wake of the tragic crash, the Olympian said in a statement of Howe: "I cannot pretend to imagine what this family is going through at this time. I am praying for them. I will continue to cooperate in every way possible."
She's since been the target of a wrongful death lawsuit from Howe's stepchildren Dana Redmond and William Howe, who said she was "careless, negligent, and reckless" behind-the-wheel that day. Jenner also faces a personal injury suit in the incident from Steindorff, who said that Jenner "negligently, carelessly, recklessly, and wantonly drove, managed, maintained, controlled, operated and entrusted their motor vehicle."
Jenner could face a year behind bars if convicted, should a case be brought.