Shannon Beador Slams Meghan King Edmonds For Suggesting Vicki's Boyfriend Brooks Faked Cancer: 'It's The Ultimate Pot Stirring'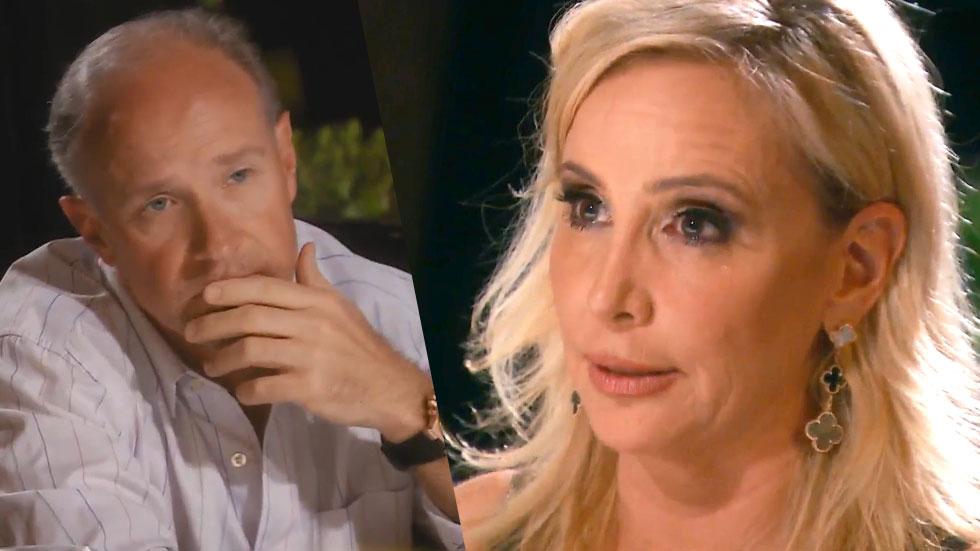 After Shannon Beador's epic confrontation with Vicki Gunvalson over Brooks Ayer's alleged cancer on last night's episode of the Real Housewives of Orange County, the reality star had some explaining to do.
But in a new Bravo blog, Beador instead points the finger at newcomer Meghan King Edmonds, who she claims started the whole thing.
"I was floored Meghan brought up that a psychic said Brooks didn't have cancer — right before I am on my way to celebrate his birthday," Beador writes. "That to me is the ultimate pot stirring."
Article continues below advertisement
"Tamra Judge and Heather Dubrow were present with the psychic so the only reason Meghan even brought it up was for me to find out," she continues.
Watch the Video on RadarOnline
But the housewife says she's "even more upset" to have been placed in such an awkward position with good pal Vicki, on Brooks' birthday no less.
"As Brooks' dinner went on, I was sick to my stomach," she writes. "I didn't want to ruin the dinner, but I didn't want Vicki to ever come back to me saying that as a friend, I should have warned her that something happened."
Watch the Video on RadarOnline
"Meghan put me in a no-win situation—keep horrendous information a secret from my good friend or destroy the night. And it continues into next week. Until then...XO," she concludes.
As RadarOnline.com previously reported, Vicki and Brooks announced their break up earlier this week, though their relationship will play out for the remainder of the season.
Do you think Meghan is to blame for the whole ordeal? Or is it Shannon's fault for making a scene? Let us know in the comments below!