Exclusive
'Excited' Bobbi Kristina Brown Told Family Friend About Secret New Plan In Final Phone Call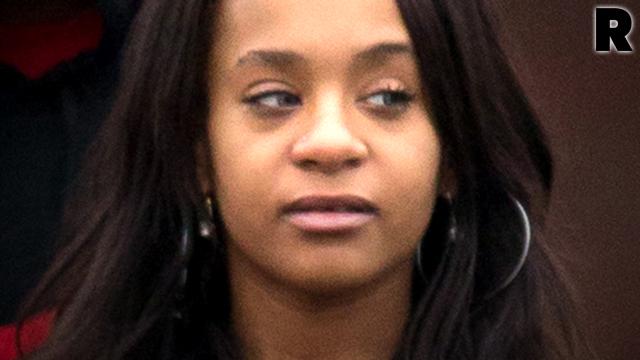 RadarOnline.com can reveal that Bobbi Kristina Brown had a revealing heart-to-heart talk with a close friend of the family shortly before she was discovered facedown and unresponsive in a tub.
"I spoke with her the day before she was found," Sammy Tawil recounts exclusively to RadarOnline.com of his final phone conversation last January with Whitney Houston's only child, who "was like a daughter" to him.
"She wasn't crying, she was upbeat, excited to go to L.A.," Tawil reveals. "She wanted to go in the studio."
Article continues below advertisement
There was no hint of the tragedy about to befall the late 22-year-old Brown, or of any issues with her boyfriend, Nick Gordon. "I didn't sense anything bad," notes Tawil. "She wasn't depressed. I haven't personally seen any flare-ups, fighting or physical contact with her or Nick."
However, Tawil has known the Houston family for over 25 years and he did see firsthand all the pain Brown endured in her short life, especially after her superstar mother died in similarly "eerie" circumstances in February 2012.
Tawil tells RadarOnline.com, "She was still grieving for three years and never got over her mom's death. She was definitely missing her mom."
He also reveals that the funeral service in New Jersey to bury Brown beside her superstar mother was a heart-wrenching ordeal.
"There were only about 20 people attending the burial — Dionne Warwick, Pat Houston, Gary Houston, Cissy Houston," says Tawil. "It was somber, sad, people were grieving, crying. It's a very sad situation the fact that you're burying a young girl."
"They are definitely taking it hard, they couldn't believe a 22-year-old girl was being laid to rest," continues Tawil, noting the service was "respectful" and "caring."
The Brown and Houston families "kept their distance" Tawil says. However, "There was no tension," he adds.
"They said their hellos but left it at that. There's no connection anymore."
Now Tawil can't shake how Brown spent the Fourth of July at his house — or how she seemed at ease with her life for the first time in a long time. "She said she had never been this happy since her mom's passing," he reveals. "She was finally surrounded by family. I tried to bring normalcy to her."