It Wasn't Me! Chris Young 'Shocked' By Miranda Lambert Affair Rumors, Insists He Didn't Betray Blake Shelton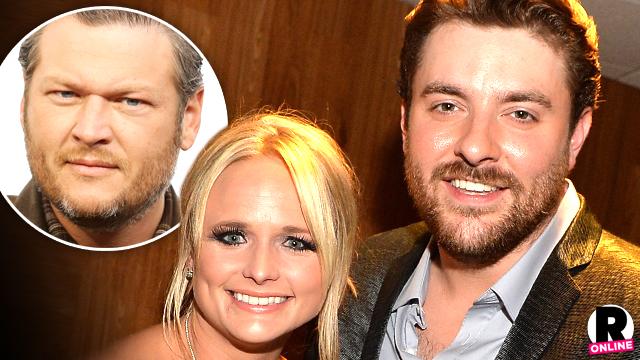 Chris Young was "shocked" when he was accused of breaking up Miranda Lambert and Blake Shelton's marriage, the country star said in his first interview since their split.
Lambert and Young were spotted together earlier in the year, leading to rampant rumors that they were having an affair, which he promptly denied as the news of her divorce was revealed.
And while he's climbing the country charts and is known for his song "I'm Comin' Over," he told Entertainment Tonight that he wasn't the cause of their split.
Article continues below advertisement
"Man it sucks that I got put in this situation with two people who are my friends," he said. "It's just so weird getting pulled into something like that where it just wasn't true."
A friend to both sides, Young said he was "shocked" that his name was romantically linked to a friend's wife.
"I was in touch with Blake all day that day," he said about when the news broke.
But Shelton didn't harbor any bad feelings Young said: "He was like, 'Dude, sorry.' I was like, 'I know man.'"
What do you think about Chris getting dragged into the middle of the divorce scandal? Sound off in the comments below.