Exclusive
SkinnySales! Bethenny Frankel's Relationship Advice Book Is A Total Flop: Fans Call Read 'Boring' & 'Predictable'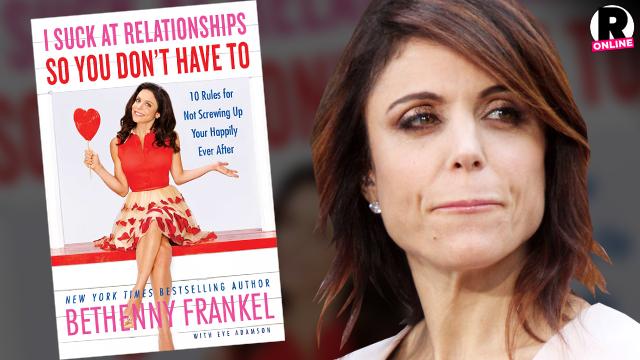 Maybe Bethenny Frankel should stick to selling cocktails.
RadarOnline.com can reveal that the SkinnyGirl mogul's recent romance advice book has been collecting dust in bookstores around the country.
The 44-year-old divorcee's read I Suck At Relationships So You Don't Have To has sold a mere 6,000 copies since it's April release, reps for Nielsen Bookscan exclusively tell RadarOnline.com. (Nielsen BookScan's U.S. Consumer Market Panel currently covers approximately 85% of the print book market and continues to grow.)
Article continues below advertisement
In comparison, Kim Kardashian's unsuccessful selfie tome, Selfish, sold 32,000 copies over the past two months— more than five times that of Frankel's flop.
Even homeschooled teens Kendall and Kylie Jenner's lackluster novel, Rebels of Indra, sold 13,000 copies during it's first three months on bookstands in 2014.
So why did readers' shun Frankel's self-help guide? According to reviews on Amazon, fans found the normally witty spitfire "boring" and "predictable" in its pages.
"I was disappointed to find her book full of generic stereotypes backed up by nondescript stories," wrote one.
"None of her personality, which after all, is her cachet, is present in this book," said another.
"Meh," a third simply put.
But the single mom of Bryn, 5, will hardly be begging for change. As RadarOnline.com reported last December, Frankel scored a seven-figure paycheck upon signing back on to The Real Housewives of New York this season.