Cheers To Scandal! Ben Affleck's Nanny Toasts Her Newfound Fame With Boozy Lunch In Beverly Hills - She Was 'Trying To Be Noticed!'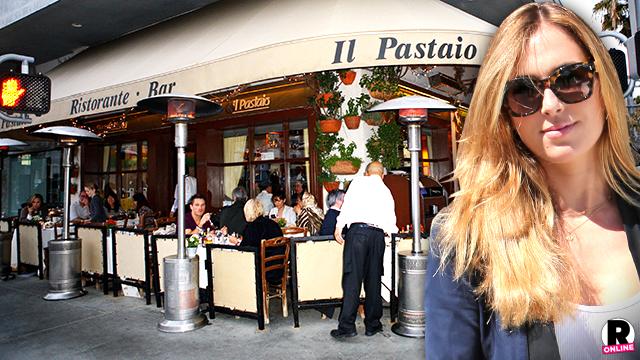 Ben Affleck's scandalous nanny had a boozy lunch smack in the middle of paparazzi mecca Beverly Hills and RadarOnline.com has exclusive details about her attention-seeking meal.
Christine Ouzounian, 28, has been relatively silent since the news of her alleged affair with Jennifer Garner's husband broke, save a few bragging posts on Instagram about her new-found notoriety. But according to multiple eyewitnesses, she has seemed to be enjoying the attention recent weeks have brought her.
Article continues below advertisement
"We had no idea who she was but she was definitely trying to be noticed," an eyewitness at Il Pastaio told RadarOnline.com about her group lunch with a few friends on Tuesday.
The controversial nanny, who has been holed up at the Hotel Bel Air, was loving the attention she was getting while reportedly boozing it up.
"She and her friends were really loud and drinking," the spy said.
Although a few photos were snapped of the brunette, the source said her interest in being seen seemed obvious.
"She was acting like she was someone the whole time but none of us recognized her," the source sniffed.
Entertainment Tonight first reported about the ladies' lunch, noting "Ouzounian was grinning and very happy during the two-hour meal. She and her pals toasted every time they ordered a few rounds of wine and Ouzounian flirted with the waiters at the restaurant, even kissing a few of them on the cheek and showing them photos on her iPhone."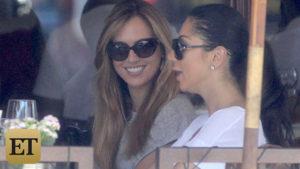 Ouzounian recently posted a paparazzi picture of herself on Instagram with the Alicia Keys lyric "She's just a girl and she's on fire," and another one with her new white Lexus with the caption ""Keep calm and meet my new drop top Lexi."
Affleck, meanwhile, has denied the two had a fling.
What do you think about Ouzounian flaunting her 15 minutes? Sound off in the comments below.