Bali Suitcase Killer Heather Mack Says She's 'Having Fun' Celebrating Indonesia's Independence Day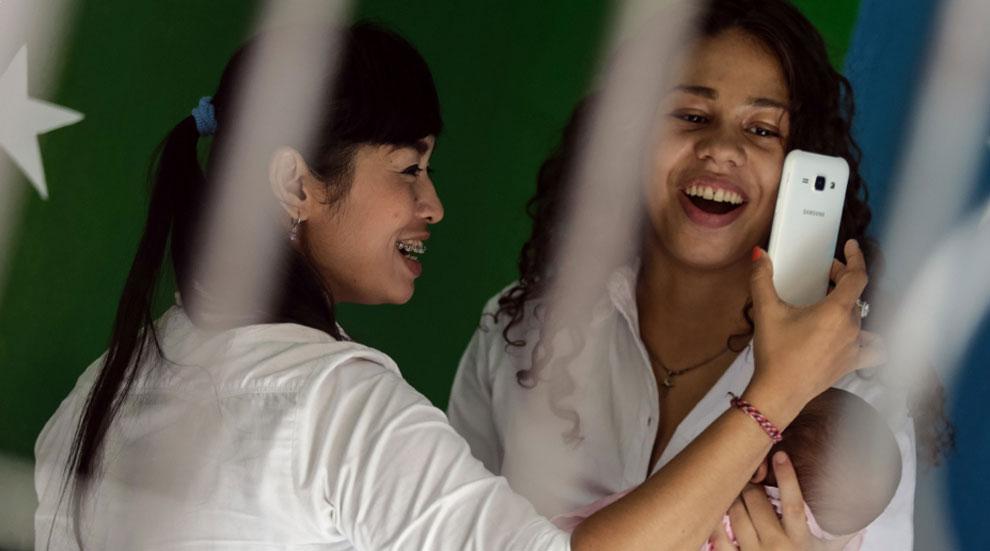 Convicted killer Heather Mack was "having fun" dancing in plainclothes Monday as part of a once-a-year Independence Day party at Bali's Kerobokan prison.
The 20-year-old Chicago native, convicted of murdering her mother, Sheila von Wiese-Mack, and helping stuff the body in a suitcase, was seen celebrating at the corrections facility she'll call home for the next 10 years in connection with the Aug. 12, 2014 slaying.
Article continues below advertisement
In a clip published on DailyMail.com, Mack is seen in normal clothes dancing to live music with her prison peers.
When asked, Mack -- who was seen dancing with prison guards and male prisoners -- told the outlet, "I'm having fun, I wish we could do this every day."
Milling nearby was Tommy Schaefer, Mack's boyfriend/baby daddy who was also convicted in the grisly killing, holding their infant daughter Stella, the outlet reported. She said that Schaefer (who's serving 18 years in the gruesome slaying) was "too shy" to join in the festivities.
Asked about having to relinquish the child when she turns 2-years-old -- in one year and seven months -- Mack admitted, "I'm not ready" and "I don't know how I'll ever be ready," noting she's been "thinking of giving Stella over to an Australian family to care for but nothing is final."
The optimistic Mack said that she's "hoping to be out of here in less than the 10 years I've received," explaining, "I've lost one appeal but I'm going to another court with a second appeal for a lower sentence."