Vile Mel Gibson Unleashes Obscenity-Laden Tirade At Photographer At Jewish Film Festival, Calls Her 'Dog' & 'C***'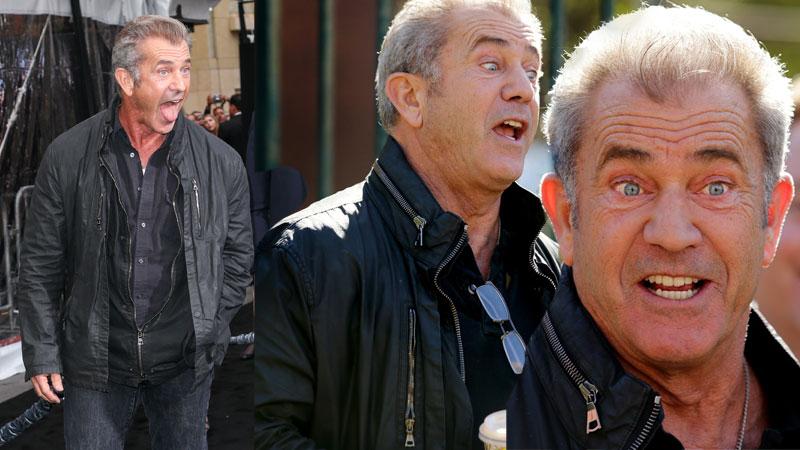 Known anti-Semite Mel Gibson stunned the crowds when he showed up at an Israeli film festival in Sydney, Australia. But the shock quickly turned to horror when he unleashed a vile verbal and physical assault on a mother of three, relenting only at the urging of his young girlfriend.
"I thought he was going to punch me in the face," said the victim, Kristi Miller, a news reporter for the Daily Telegraph. Miller reports that Gibson then pushed her, and began berating her in front of the crowd.
Article continues below advertisement
"I took a photo of Mel and his girlfriend and when I turned around he shoved my back really hard," she recalled. "It shocked me because I wasn't expecting it. I don't know if it was his hands or elbow."
WORLD EXCLUSIVE: Another Mel Gibson Slur Caught On Tape – Calls Latinos "Wetbacks"
Then, Gibson launched into his trademark brand of shocking vitriol. "He was spitting in my face as he was yelling at me, calling me a dog, saying I'm not even a human being and I will go to hell. He swore and called me a c ... It was non-stop, he didn't even breathe."
Gibson continued his attack as Miller feared that he would push her into the road. As he allegedly stood over the cowering mother with his fists clenched, Gibson's 24-year-old girlfriend Rosalind Ross bravely intervened before matters escalated even further out of control. "He was backing me on to the road," Miller said. "It was only when (Ross) grabbed his shoulder and said, 'that is enough' that he stopped. She said, 'I'm so sorry, I'm so sorry'. They turned and crossed the road and walked off." A police report was filed shortly after the incident.
As RadarOnline.com has reported, Mel Gibson has a shocking track record, both of racist and anti-Jewish remarks, and of verbally abusing women. In 2014, RadarOnline.com exclusively released audio recordings, in which Gibson can be heard telling his ex, Oksana Grigorieva "You're an embarrassment to me. You look like a f***ing bitch in heat, and if you get raped by a pack of n***ers, it will be your fault." Despite this past, Gibson was able to successfully woo Ross, an Equestrian champion, and the couple's relationship went public in July 2015. "It's clear the two of them are really happy together," an insider said at the time.