'It Was Murder!' Anna Nicole Smith's Ex Sex Slave Declares She & Son Daniel Were Killed By The SAME Person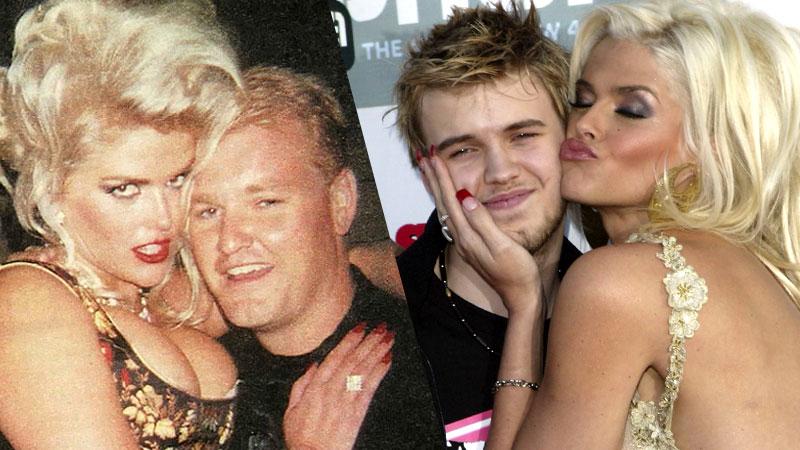 Anna Nicole Smith's still-mourning former lover is convinced she was murdered in cold blood – and RadarOnline.com has learned the blonde beauty's mother agrees!
Mark Fetters, 53, began a torrid, two-year affair with Smith after meeting her on a blind date in 2000, nearly five years after the death of her billionaire second husband, J. Howard Marshall, who died in 1995 at age 90.
"She was murdered, and I hope someday charges can be brought," Fetters told Radar.
Article continues below advertisement
In an exclusive interview with Radar, Fetters said he met the sex goddess when she was preparing for a court battle over her late husband's $1.6 billion fortune. The former Playmate of the Year allegedly jumped into bed with him just hours later and demanded he be her love slave for an athletic six-hour orgy!
"Anna couldn't keep her hands off me," Fetters has said. "She was very demanding and wanted sex in every position you can imagine. She really knew how to pleasure a man. Anna had an amazing body. It was the best sex of my life!"
Days later, the blonde had handsome, 6-foot-3 Fetters moved into the three-bedroom Hollywood home she shared with Daniel, then 14, a child from her marriage to fried chicken cook Billy Smith.
Daniel died at age 20 in his mother's hospital room in 2006, while visiting her in the Bahamas days after she gave birth to a baby girl named Dannielynn.
Smith hired noted forensic pathologist Cyril Wecht to perform an autopsy on her son, and he ruled Daniel had died from a lethal combination of the antidepressants Zoloft and Lexapro as well as methadone, which is used in the treatment of heroin and morphine addiction. But Wecht said he could draw no conclusion as to why Daniel was using methadone.
Article continues below advertisement
Smith herself died less than five months later on Feb. 8, 2007, at the Hard Rock Hotel and Casino in Hollywood, Fla., and Fetters is convinced it was not accidental.
What's more, Radar has learned Smith's 64-year-old mother, Virgie Arthur, also believes the deaths were no coincidence.
"Virgie believes the same person is responsible for her grandson's and her daughter's deaths," Fetters said. "Virgie was a sheriff and feels there's no accident in this."
"I agree with Virgie. I think something is definitely wrong."
Fetters said someone should have intervened and gotten the depressed Smith help – especially after she was found face-down in the swimming pool at her home in the Bahamas mere days before she died.
Her bodyguard had pulled her from the pool and revived her, but she was "falling into a deeper and deeper depression," Fetters said.
According to Fetters, his own relationship with Smith ended when the FBI sought his help to implicate her in a murder-for-hire plot in 2000 and 2001.
Article continues below advertisement
With the Marshall billions then at stake, the feds suspected the blonde bombshell plotted to murder her late husband's son, Pierce, who was challenging the will in court.
The FBI wanted Fetters to wear a wire to gather evidence that Smith had hired a hit man to do the dirty work and eliminate her competition.
"I told them I would do it, but ultimately I couldn't go through with it because I loved her," Mark said.
In a final call, "She was slurring very bad and not making a whole lot of sense," Fetters claimed. "I just wanted to get her straightened out and off pills and to start exercising."
But she never received help, and she was never charged or arrested. "They probed it for a while," Fetters added, but found her innocent of any wrongdoing.