Farm Of Horrors! Woman Claims She Suffered Serious Injuries On 'Little People, Big World' Property –– Sues Stars Amy & Matt Roloff For $1 MILLION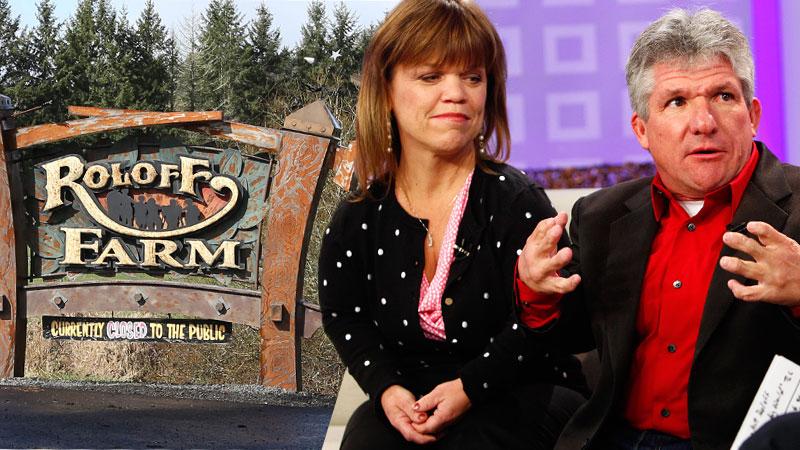 Most Little People, Big World fans would love the chance to visit the Roloff family's farm in Hillsboro, Oregon.
But one visitor claims her dream trip soon turned into a terrifying reality.
Washington state resident Linda Farrall slapped Matt and Amy Roloff with a lawsuit in October 2011, alleging she suffered serious injuries at Roloff Family Farms due to the TLC reality stars' negligence.
According to Oregon District Court documents obtained exclusively by RadarOnline.com, Farrall said she was visiting the famous farm for a group tour on October 23, 2009.
Article continues below advertisement
READ THE SHOCKING COURT DOCUMENTS
While exiting a picnic pavilion at the direction of a guide, "another guest accidently bumped her from behind," Farrall's lawyers stated. "Plaintiff lost her balance, stumbled forward, and fell off the pavilion."
Farrall claimed she suffered a fracture of her left femur and tearing of the tissues, nerves, muscles, tendons and ligaments of the left leg, resulting in $100,000 in medical bills.
She believed the Roloffs were to blame for the painful injuries by "failing to install guard rails at or near the open sides of the picnic pavilion" and "failing to warn the public about the danger posed."
"Defendants have shown a reckless and outrageous indifference to a highly unreasonable risk of harm and have acted with a conscious indifference to the health, safety and welfare of others," Farrall's attorneys stated.
She demanded a whopping $1,000,000 in damages from the couple.
In their response filed the following month, Matt and Amy claimed Farrall was at fault for her own injuries, "in failing to exercise a reasonable lookout for her safety" and "in failing to exercise reasonable control over her bodily movements."
In June 2013, the case was dismissed and settled out of court.
Though Amy and Matt filed for divorce in 2015, the 34-farm acre still stands, and acts as a "major tourist destination during pumpkin season," the family's website boasts.