Bad Business! 'American Pickers' Star Danielle Colby Owes Thousands In Taxes Over Retail Sales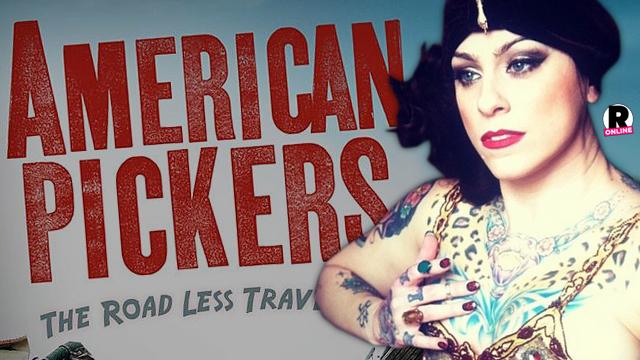 American Pickers star Danielle Colby makes a living selling her vintage finds, but RadarOnline.com has learned she owes thousands of dollars in taxes on those sales.
According to tax documents obtained by Radar, Colby was served with liens totaling several thousand dollars over the past few years.
In November 2013, she was slapped with a notice of a $5,978.40 lien on retail sales taxes that were assessed in August 2013. The figure was estimated, the documents note, since she never filed a return.
Article continues below advertisement
Just a few months later, in January, 2014, Colby received yet another notice of a tax lien for an estimated $5,957.20 in unpaid retail taxes that were assessed in November 2013.
On February 14, 2014, she received a notice of tax liens totaling $11, 973.42. The document note that she owes an estimated $5,978.02 in retail sales taxes that were assessed in August 2013, and another lien for estimated taxes of $5,995.40 assessed in November 2013. The figures were updated from her earlier notices.
Then in June 2014, Colby got another notice of a lien for $5,936 in estimated retail taxes from sales that took place in December 2013.
According to an employee of the Cook County, Iowa, Treasurer's Office, Colby still has not paid the bills.
Colby joined American Pickers in 2010 as the office manager for Antique Archaeology, the antiques store owned by series stars Mike Wolfe and Frank Fritz and featured on the series.
She also opened her own clothing store, 4 Miles 2 Memphis, in Chicago in 2013, and is active on Etsy as well.
American Pickers airs Wednesdays at 9ET on the History Channel.