Throwing Shade! Amy Schumer Calls Porsha Williams The 'Biggest Housewives Train Wreck' – Watch The Video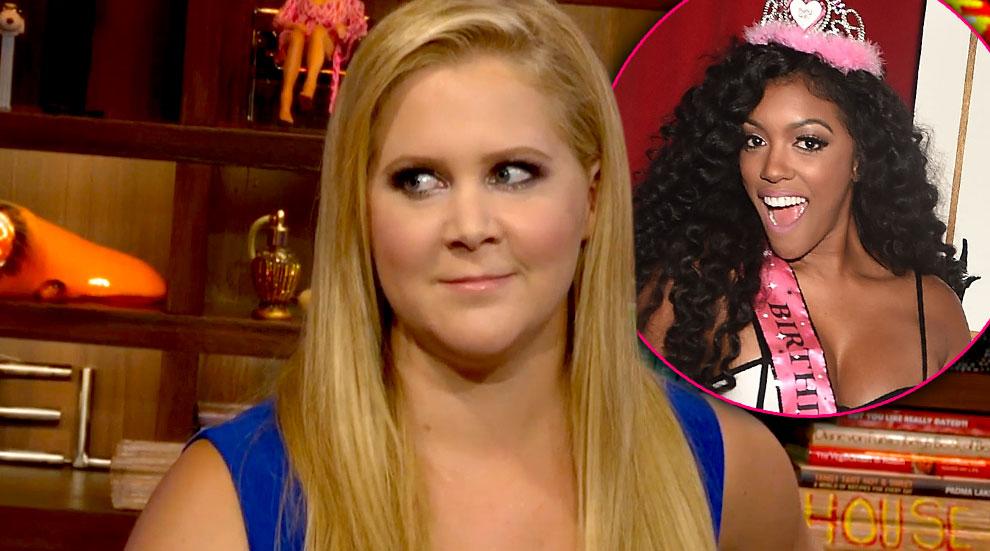 Actress and comedian Amy Schumer stops by Watch What Happens Live to stir things up with her infamous honesty.
When one of Andy Cohen's callers asks the Trainwreck actress who she considers to be the biggest train wreck of the Real Housewives, Schumer smiles mischievously.
"I'm scared to say this out loud," she hesitates, before admitting, "Porsha Williams."
As Andy expresses utmost shock, Schumer defends her answer: "I think at the end of the day, when I picture all of the housewives, I picture her in the fetal position crying in the shower."
Article continues below advertisement
Ouch! That's got to hurt.
Watch the Video on RadarOnline:
In an effort to sugarcoat her confession, however, Schumer adds lovingly, "I love it though! It's entertainment."
Of course, Schumer has been labeled quite the train wreck herself after appearing on the cover of GQ as a raunchy version Princess Leia. This may be one of those pot calling the kettle black situations.
What will Porsha have to say about this? The reality star is known to get real when she needs to – look out Amy!
Do you think Amy was right about Porsha? Who do you think is the biggest housewives train wreck?