D.C. Murder Suspect's DNA Found On ANOTHER Piece Of Evidence –– Shocking New Details Revealed In Gruesome Murder Of 4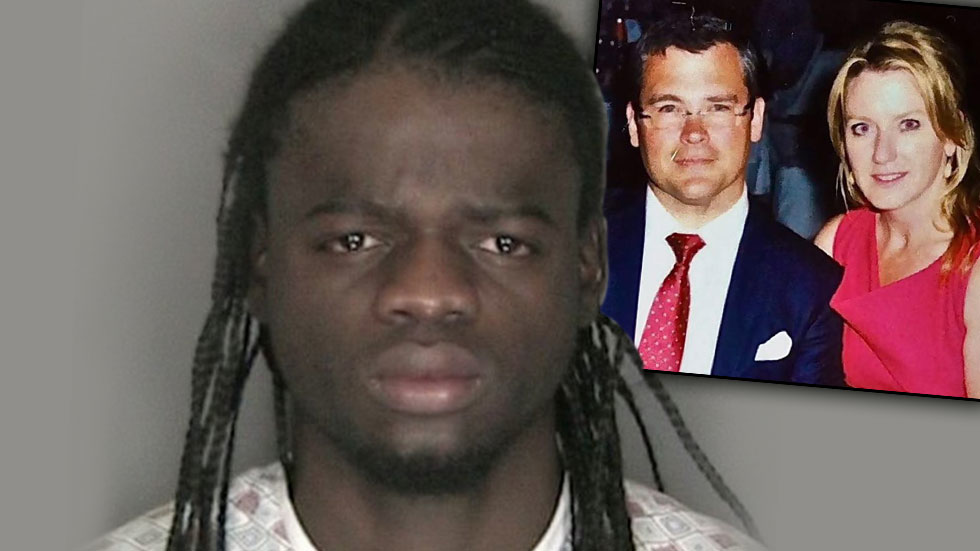 Key evidence has surfaced in the murders of a Washington D.C. family and their housekeeper, as the suspect's DNA was taken off a construction vest in a car of the victim's.
Detective Jeffrey Owens, the lead investigator in the May 14 deaths of Savvas, Amy and Philip Savopoulos, and their housekeeper Vera Figueroa, took the stand in the nation's capital Monday. He said that suspect Daron Wint's DNA was lifted off the vest in one of Savopouloses' cars, as well as the DNA of Savvas Savopoulos and an unidentified third person.
Article continues below advertisement
Savvas Savopoulos and Figueroa were strangled to death, Owens testified Monday, adding that all four of the victims suffered beatings and stabbings through the 18-hour takeover, which ended with the killings, the home being set ablaze and the perpetrators making off with $40,000 in cash.
The investigator also shed new light on Wint's arrest a week after the incident, saying that police recovered more than $30,000 from two vehicles that Wint and his associates, including his brother, were riding in. Officers pulled over two vehicles in the incident -- one a box truck Wint's brother was in, the other a car Wint was riding in with three other passengers.
Watch the video on RadarOnline.com
Wint's brother told investigators that he received the $20,000 recovered in the truck from the suspected murderer (who was shackled and wearing an orange jumpsuit during Monday's hearing).
Owens said "more than a hundred" items of evidence, such as a baseball bat and duct tape, have yet to be surveyed for DNA.
Wint -- whose DNA was initially picked up off a pizza crust -- is charged with first-degree murder in the deaths of the four victims, and was ordered to be held without bond based on Monday's findings.
Watch the video on RadarOnline.com
As RadarOnline.com previously reported, authorities have said that they do not believe Wint, 34, acted on his own in the gruesome crime.
"It's our belief," Owens said, "more than one person was involved because of the amount of people in the home."
A surviving daughter of the victims, 19-year-old Katerina Savopoulos, was on hand during the tense proceedings, and was spotted speaking with prosecutors.