Vicki Gunvalson Pays Tribute To Her Late Mother In Heartfelt Bravo Blog: 'I Miss Her So Much'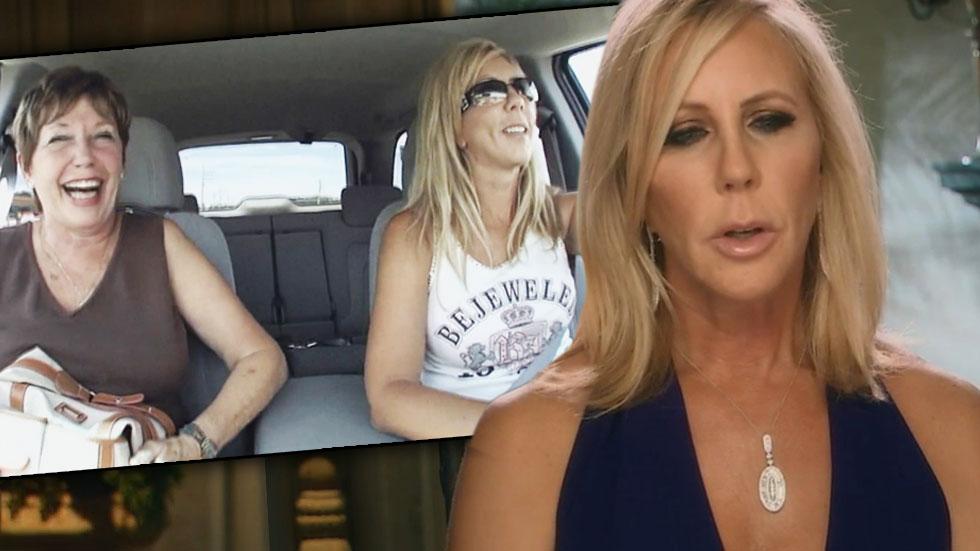 On last night's episode of the Real Housewives of Orange County, Vicki Gunvalson learned – quite publicly – that her mother, Joanne Closset Steinmetz, had passed away unexpectedly.
In a new Bravo blog, the reality star pays tribute to her mother, recalling the heartbreak she felt when she heard the news.
"When I watched the show, it was like I was reliving a nightmare," Gunvalson wrote. "So much of that evening is like a big blur."
Article continues below advertisement
But the 53-year-old doesn't regret that she was filmed that evening, mostly because she was lucky to be surrounded by her Bravo family.
"I was glad I wasn't alone now that I look back on it," she admits, "as I don't think I could have handled it by myself."
After the show aired, Gunvalson stopped by Watch What Happens Live to discuss her loss with Andy Cohen.
Watch the Video on RadarOnline:
"I would give anything right now to call my mom and tell her I love her,'" she wrote. "Anything. I would give my life to be able to call her."
She also reminded her fans that it's important to tell those close to you that you love them:
"I want to stress the importance of not putting off talking to or spending time with the ones you love. You never know when they will be taken from you."