Kylie Jenner's Boyfriend Tyga Denies Affair With Transsexual Porn Star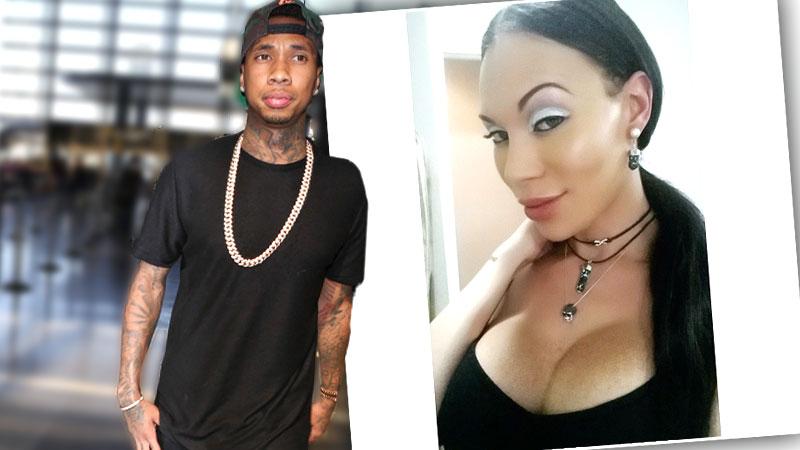 Just a year after Radar exclusively revealed that Kendra Wilkinson's husband Hank Baskett had a steamy affair with a transsexual model, Kylie Jenner's boyfriend Tyga became caught up in a similar sex scandal.
According to reports, the "Rack City" rapper, 25, is accused of sending sexy texts to transsexual porn actress Mia Isabella after a three-year secret romance.
In one leaked screenshot, a man appearing to be Tyga— the torso tattoos match up— shared a photo of his erect penis with Isabella via text. So far, Radar has been unable to confirm whether the phone number listed in the text messages belonged to Tyga.
Article continues below advertisement
If authentic, that means the pair may haveeven hooked up throughout the hip-hop star's relationship with Jenner's nemesis, his baby mama Blac Chyna.
But a rep for Jenner's man vehemently denies the shocking tryst.
According to reports, his attorney, Lee Hutton, claims someone Tyga once sent the sexy photos to then sent the photos to the porn star in an attempt to humiliate him.
As Radar previously reported, Jenner, 17, has been suspicious of the bad boy's wandering eye.
"She now wants to find out the truth for herself and has taken up Kris' offer to have him followed," a source told Radar last week. "She wants to know where he goes, who he's with and for how long when he's not with her. It's tearing her up inside and she's terrified about what she's going to find out."