Tamra Judge's Son Ryan Vieth Arrested After Drunken Fight With Wife -- 'RHOC' Star 'Devastated' & 'Embarrassed'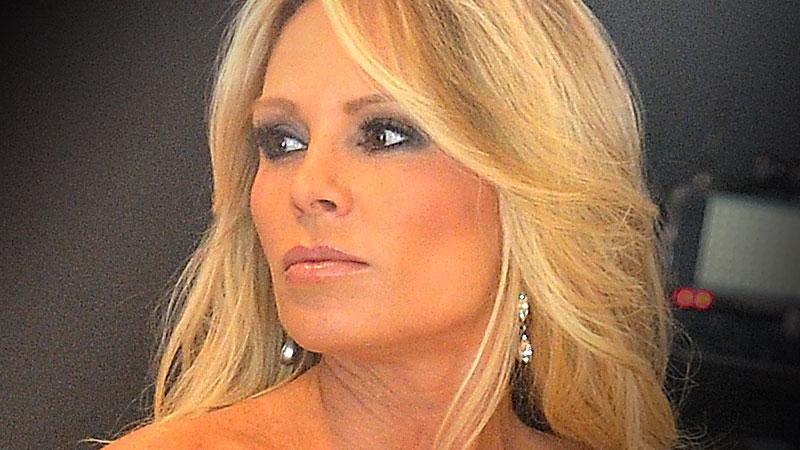 Just when it seemed Tamra Judge's bad boy son Ryan Vieth had settled down into family life with new wife Sarah Rodriguez, RadarOnline.com has learned he is in trouble with the law yet again! Vieth was arrested for domestic violence on June 28, 2015, after getting into a drunken fight with his baby mama -- and Judge is "devastated" and "embarrassed."
According to an Orange County Sheriff Department call blotter, exclusively obtained by RadarOnline.com, a female from the residence where Rodriguez and Vieth live in the Las Flores section of Rancho Santa Margarita, Calif., called 911 from a neighbor's house at approximately 11:52 pm on June 27.
Article continues below advertisement
The female told the 911 operator that a drunk, shirtless, white 29-year old male, with a medium build hit her and that she thought her finger was broken.
She also said that she couldn't elaborate to the 911 operator because her five-year old daughter was with her at the neighbor's house.
She also told the operator that their five-month-old baby was with the subject and there were many firearms at the residence. Vieth and Rodriguez welcomed daughter Ava five months ago.
According to an inmate search at the Orange County jail, Vieth was booked into jail on June 28, and released later that day at 2pm.
This isn't the first time he has had domestic issue with a girlfriend: In 2011 he was slapped with a temporary restraining order by ex-girlfriend Daniella Kelley. Judge told RadarOnline.com at the time that her son's ex was just looking for her fifteen minutes of fame.
And in 2009, Vieth opted to serve five days in jail in lieu of paying unpaid court fines. He was jailed again in 2010 for missing a court appearance.
Article continues below advertisement
But this latest incident has left his reality star mother shattered, said a source. "Just months after losing joint physical custody of her 16-year old daughter Sidney Barney to ex-husband Simon, Tamra's world is falling apart," said an insider.
"Tamra is devastated and embarrassed by the arrest," the source continued. "She had to bail Ryan out of jail the day she returned from her belated honeymoon from Greece with hubby Eddie Judge."
Ironically, during Judge's custody fight with ex-husband Simon Barney last year, Vieth came out swinging against Barney for his treatment of his mom, even calling Barney a "piece of s—t."
"I'm sure when Simon finds out about Ryan's arrest he is going to have a good chuckle over it and chalk it all up to Karma," added the insider.
So far, Judge has made no mention of her son's arrest on any of her social media pages, but has told friends that Vieth and Rodriguez are currently in relationship counseling to try to resolve some major issues.