Keep Your Money! Women's College Spelman Cuts Ties With Bill Cosby Amid Rape Scandal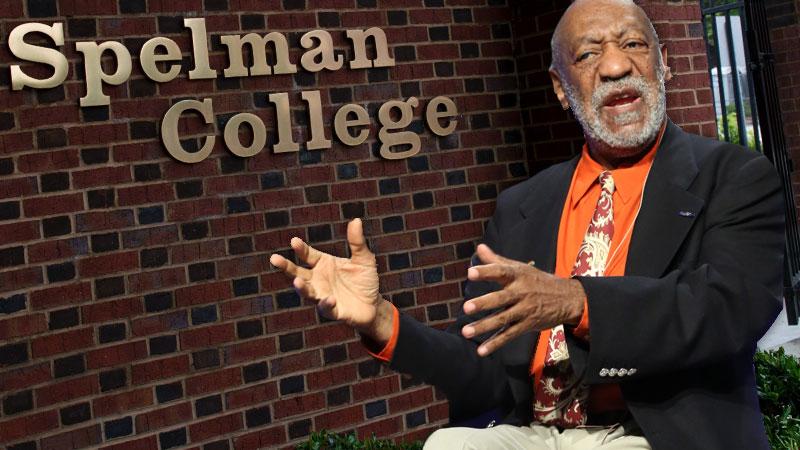 While most colleges welcome and encourage wealthy donors to contribute funds to their institutions, Spelman College in Atlanta is making a statement, and proving that some things are more important than money. The historically black women's college is cutting ties with Bill Cosby amid the release of damning admissions that the comedian drugged women to ply them for sex.
"The William and Camille Olivia Hanks Cosby Endowed Professorship at Spelman College has been discontinued," a Spelman rep told CNN, adding that related funds had been returned to Mrs. Cosby's foundation.
Article continues below advertisement
While Spelman declined to state explicitly the reason behind the endowment's abrupt end, the move coincides with the release of Bill's depositions from a civil suit that was settled in 2006. As RadarOnline.com has reported, in the testimony, Bill admitted to drugging a woman and then having sex with her. Far from that case being an isolated rape accusation, over two dozen women have come forward over the years alleging that Bill had sexually assaulted them.
Since the release of the shocking depositions, numerous celebrities who were once outspoken and fiercely protective of the embattled comedian have jumped ship and publicly retracted their support. Spelman's announcement, however, hits especially close to home for the Cosby family given their close ties to the college itself as well as their status as ardent supporters of education.
Not only did two of Bill's daughters attend the institution, while his late son Ennis attended Spelman's brother college, Morehouse -- Bill was also the creator of both The Cosby Show, and it's spinoff, A Different World -- a hit series that was set at the fictional HBCU, Hillman College. Through these shows, he was lauded for presenting the world and a new generation of children with a positive image that had previously not made it to prime-time television.
It is therefore, no small statement that Spelman is cutting ties with Bill, who was, for so long, regarded as an icon in education, as well as loyal financial backer. The professorship was created to, "bring positive attention and accomplished visiting scholars to Spelman College in order to enhance our intellectual, cultural and creative life," a spokeswoman said at the time. Now, however, it appears that the special relationship that Cosby shared with the college has come to an end. "The current context prevents us from continuing to meet program objectives fully. Consequently, we will suspend the program until such time that the original goals can again be met."