Dad Fail! Desperate Scott Disick Cancels Club Appearance & Flies Back To LA To Be With Kids — But Goes To House Party Instead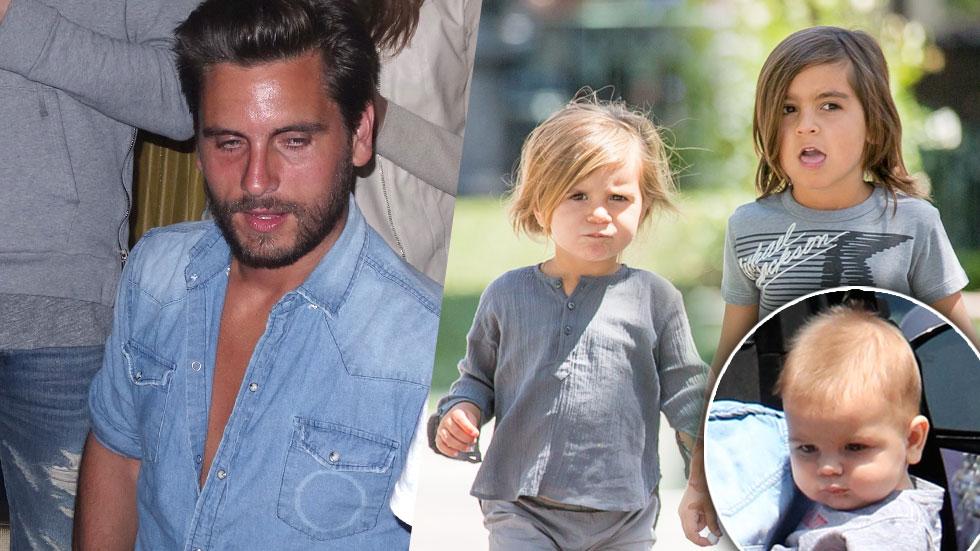 Nearly a month after Scott Disick last saw his children, the troubled reality star called it quits on his international bender and flew back to L.A. in the hopes of visiting his three children: Mason, 5, Penelope, 3, and Reign, 7 months. But RadarOnline.com has learned his efforts were foiled when he decided to party instead!
Disick seemed serious at first, canceling an appearance at Atlantic City's Harrah's Resort this weekend to go back to L.A. But his moment of determination was short-lived.
Article continues below advertisement
"Scott got back to L.A. Thursday," a source close to Disick confirmed to Radar.
"Obviously Scott wants to make it as normal as possible for his kids," the source said. "They're still very young but they're not stupid. They know that daddy is not home and they want to know where daddy is. They want to know when they can see daddy."
So far, Disick hasn't been to see his kids because "he's been in a really bad place and he didn't want to expose his kids to himself while he's like that," the source said.
And though he planned to "resume all of his efforts to be with his family and his kids," according to the source, he got distracted.
A parade of hot women was spotted entering his Hollywood Hills home on Thursday for what the source said was a party.
"He knows what he is doing is not right and he knows what he is doing is not good for him, and he doesn't want his kids to see that," the source claimed. "But he can't stop himself. All of sudden it's like 'Scott's single — throw a party.'"
Article continues below advertisement
"His friends are encouraging him, which is a bad thing," the source said, "to keep throwing parties and filling his head with stuff he doesn't need."
"Scott is surrounded by negative influences that are going to ruin him," the source said. "Right now he should be sitting at home trying to fix his life. Instead, his friends are like, 'Let's party.'"
And unfortunately, the source claimed Disick has been distracted from the task at hand: spending time with his children.
"He's going to see the kids," the source insisted. "He just doesn't know when or where yet."