The Last Straw: Scott Disick Ruins Hopes Of Reconciliation With Kourtney In Bitter Final Fight -- What He Said To Break Her Heart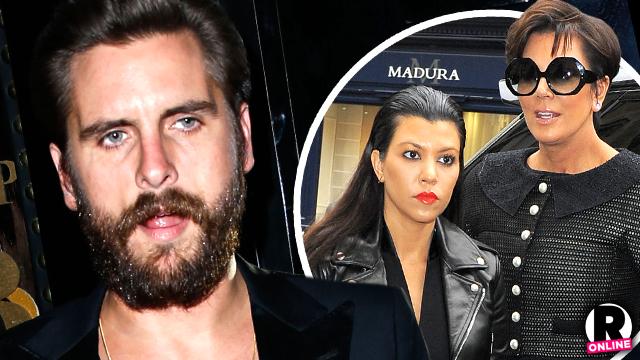 Scott Disick's behavior in recent weeks has made any hope of reconciliation with Kourtney Kardashian unlikely. But RadarOnline.com has learned that he utterly shattered any possibility of a reunion in a recent bitter fight -- by comparing her to her mom, Kris Jenner!
And according to insiders, that is the ultimate low blow.
"There is a lot of lingering resentment that Kourtney has towards her mother," an insider told Radar. "She has been in therapy for years, and Kris continues to be a source of a lot of pain for her. Over the years, Kourtney has gone out of her way to not act like her controlling mom."
Article continues below advertisement
"But during a recent argument between Scott and Kourtney, he dared to make the comparison," the source claimed. "Scott continues to feel neglected by Kourtney, and told her she was a controlling shrew who was going to end up all alone after the kids had grown up. That was the last straw."
Disick has since moved into a Hollywood Hills bachelor pad, and hasn't seen his three children with Kardashian in nearly a month.
Daughter Penelope, recently celebrated her third birthday at Disneyland with mom Kourtney and brother Mason, 5. Brother Reign, six months, stayed home, and Disick was missing.
Now back in L.A., he intends on seeing them soon, according to sources, but it hasn't happened yet.