Exclusive
Dropped! Scott Disick Loses Endorsement Deals As His Life Crumbles – Find Out Which Ones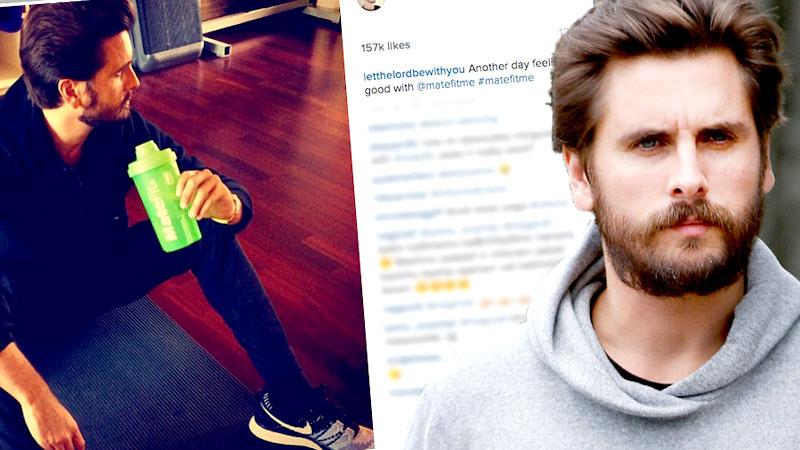 Scott Disick goes through money like he goes through rehab centers. But after recently getting the boot from his longtime girlfriend Kourtney Kardashian, RadarOnline.com has exclusively learned that Disick could also be losing a major source of his income -- his endorsement deals!
Aside from the show Keeping up with the Kardashians, which has been the father of three's main source of income for many years, Disick gets paid to endorse various products on his social media. However, following his messy breakup with the mother to his children – Mason, 5, Penelope, 3 and seven-month old son, Reign – Radar has learned some are giving him the axe.
Article continues below advertisement
Two weeks ago, prior to cheating on Kardashian with his ex-girlfriend Chloe Bartoli and getting kicked out of the family house, Disick took to Instagram to share that he "got his summer smile on" with Bright Smile.
https://instagram.com/p/4pafMHO32_/?taken-by=letthelordbewithyou
But Radar has learned that Disick's smile is most likely now a frown, because Bright Smile does not want to work with him any more after the summer is over.
A source close to the situation tells Radar, "Scott has one more paid promotional spot with Bright Smile coming up in August, but after that is done that's it. They may reassess the situation then, but they do not want someone representing their brand that stands for the things that he stands for."
That's not all: Disick has also been dropped from another paycheck contributor, MateFit.
"Because of Scott's recent choices, which include his non-stop partying and unhealthy lifestyle, MateFit does not want him anymore. That is why he went with Fit Tea now," a source close to Disick says.
https://instagram.com/p/5Ivd5iO3_Q/
Do you think that Scott Disick deserves exactly what he is getting? Tell us your thoughts in the comments below.