Richard Matt Aimed 20-Gauge Shotgun At Officer Before He Was Killed, Feds Say –– Escaped Murderer's Body Released To Funeral Home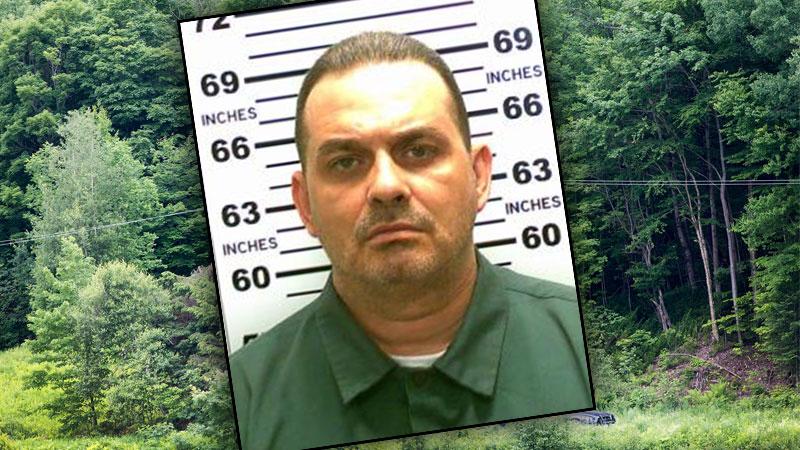 Escaped convict Richard Matt pointed a a 20-gauge shotgun at a U.S. Border Patrol agent before he was shot to death by officers, federal authorities said Thursday.
In the waning moments of the three-week manhunt Friday afternoon, the 49-year-old killer, who had parted with his running mate David Sweat by that point, slumped under a tree, according to U.S. Customs and Border Protection.
Upon contact with law enforcement officials, Matt ignored orders to place his hands in plain sight and aimed his weapon at police, leading agents to open fire on the convicted murderer, hitting him with three bullets to the head. Matt's autopsy indicated fractures to his skull and injuries to his brain as the official cause of death, medical officials said.
Article continues below advertisement
On Thursday, authorities cleared Matt's body to be released from a hospital in Malone, New York, to Plattsburgh's Heald Funeral Home. Matt's son, who lives in Buffalo, said he'd claim his father's lifeless body.
Prior to his jailbreak from Dannemora's Clinton Correctional Facility, Matt -- who painted portraits behind bars -- was serving a 25-year-to-life sentence for a 1997 conviction in the kidnapping, killing and dismemberment of his ex-boss.