Presidential Election 2016
Extreme Makeover: Reelz Channel Restoring Polish To Miss USA Crown Amid Donald Trump Scandal -- In Time For Sunday Air Date!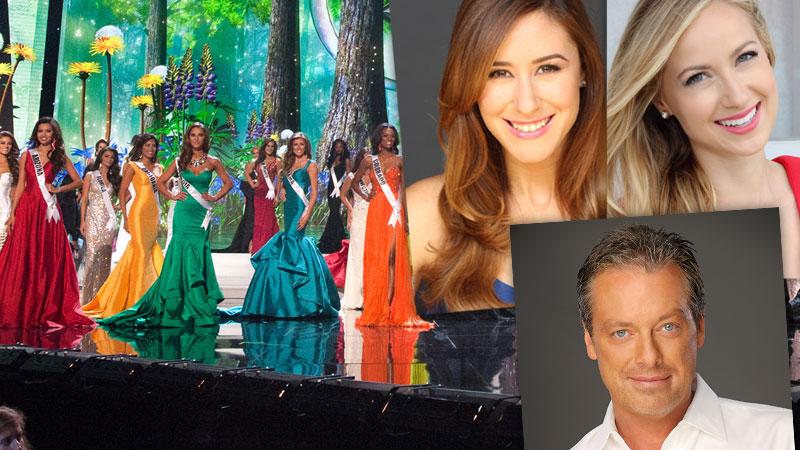 For over 60 years, audiences have enjoyed the annual display of beauty, intelligence, and friendly competition that is The Miss Universe Pageant. But in the weeks since Donald Trump's controversial statements regarding Mexican immigrants, the pageant, and its 51 contestants representing all races almost became casualties of the fallout. But as CEO Stan E. Hubbard told The Hollywood Reporter, The Reelz Network is doing everything it can to restore some sparkle to what is meant to be a beautiful night for all on Sunday, July 12th.
Article continues below advertisement
"I understand the controversy, we completely understand how so many people can be offended, and it makes total sense why big companies are cutting ties with the pageant and with Donald Trump — but that's not what this is about," Hubbard said. "Those 51 contestants who have made this their life's dream didn't create this. They're completely uninvolved. The pageant is as nonpolitical as anything could be and has innumerable charitable connections. And the community of Baton Rouge put up a lot of money."
Hubbard made clear that Trump would not be profiting from the event. "This has nothing to do with Donald Trump, other than that he is a minority owner in it. The license fee we paid, I won't tell you what it was, but it does not allow the organization to profit from our participation. And when the organization can't profit, the owners can't profit."
He also shared his plan for putting the show back together after losing so many of the talents that had previously agreed to participate -- a plan that includes exciting new hosts like Emmy Award winner Todd Newton, Former Miss Wisconsin Alex Wehrley, and OK! TV's Julie Alexandria pictured below. Viewers will also enjoy special backstage guests like hip-hop mogul Master P. "We've come together to completely reassemble the parts that are going to make a great television show," Hubbard said.
Article continues below advertisement
The CEO says that he is remaining optimistic about the future of both the Miss USA and Miss Universe pageants despite the unfortunate events that have threatened to tarnish them. "My hope is that we'll, after Sunday, have helped save the sash and return the polish to the tiara. And hold up the integrity of the institution which has tentacles in every state. If we do that, I'm hoping the political shroud gets lifted off of Miss Universe."