Ramona's Plastic Surgery Secrets Revealed! After Onscreen Denial, Singer Finally Admits Boob Job: 'Getting My Breasts Done Was The Right Choice For Me'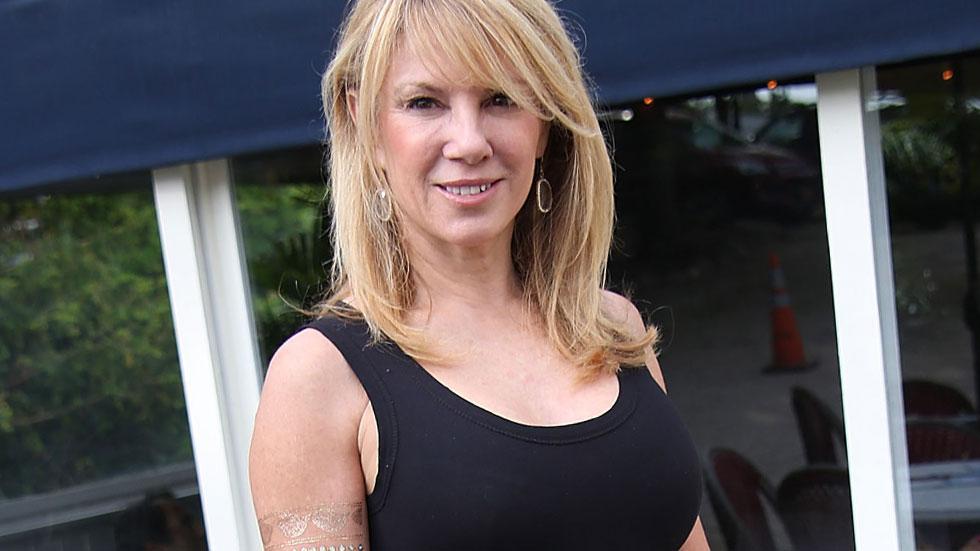 Liar, liar, blouse on fire!
When the Real Housewives of New York cast confronted her about boob job rumors on a May episode of the Bravo hit, Ramona Singer adamantly denied going under the knife.
But now, RadarOnline.com can exclusively reveal that the sneaky single lady, 58, finally comes clean in her upcoming memoir, Life On The Ramona Coaster, out July 28.
"I've never had any surgery on my face, but I recently did have my breasts done," she admits in the soon-to-be published book, obtained by Radar. "I went to see Dr. Sharon Giese and she didn't even want to do them. She said, 'You have great breasts. They're better than most women half your age.'"
Article continues below advertisement
But, Singer says she argued to her longtime surgeon friend, her breasts weren't as "perky" as they once were.
"Some women go crazy and get huge implants, but I didn't want to be bigger," she tells readers. "I just wanted to enhance what I already had. I was always a 34C and I'm still a 34C….I didn't want to be top heavy, I just wanted to be more enhanced."
The mom of college student Avery, 20, explains that she chose more "natural" appearing saline implants, which were inserted underneath her breasts.
"It was a fairly quick procedure and I went home that day," she says, adding that she has no regrets about undergoing the surgery.
"The truth is that getting my breasts done was the right choice for me when the time came," she explains. "The most important thing is that you feel as healthy on the inside as you look on the outside."
The reality star fesses up about fibbing to her inquiring costars, but isn't apologetic about her big bluff.
"At that point I hadn't decided if I wanted to tell anyone," she says, "but I've always been honest about the work I've had done and I don't believe it's anything to be ashamed of."
In the chapter, she also confesses to dabbling in Botox, though she believes "a good skincare regimen is much more effective over time."
Looks like she's getting the last laugh after her nasty split from cheating hubby Mario. The Bravolebrity looks hotter than ever, and has been hooking up with hot young studs, including New York businessman Michael Alexander.