True Detective: Paranoid Kylie Jenner Spying on Tyga Amid Cheating Rumors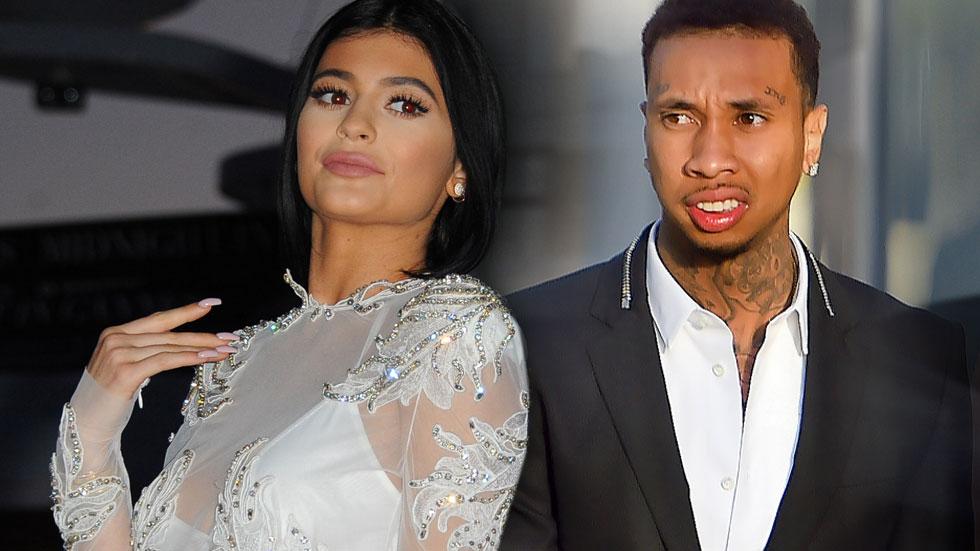 Kylie Jenner is head over heels for her boyfriend, Tyga, but her family has had their doubts. Now, after rumors that Tyga has been stepping out on the 17-year-old, Kylie has given Mama Kris permission to spy on her boyfriend.
Last week, Tyga was spotted taking a limo ride with a hot blonde. Now Kylie wants to know more about what exactly the 25-year-old rapper does when he's not around.
"Kylie's been in denial about Tyga's extracurricular activities and everyone's really struggled to convince her he's not the perfect guy she thinks he is," a family insider told RadarOnline.com.
Article continues below advertisement
"She now wants to find out the truth for herself and has taken up Kris's offer to have him followed," the source said. "She wants to know where he goes, who he's with and for how long when he's not with her. It's tearing her up inside and she's terrified about what she's going to find out."