More Monster Mom Accusations: Ex Corey Simms Claims Leah Messer's 5-Year-Old Twins Make Own Breakfast Because She Sleeps In, Reality Star Brings Kids To School Late 10 Times A Month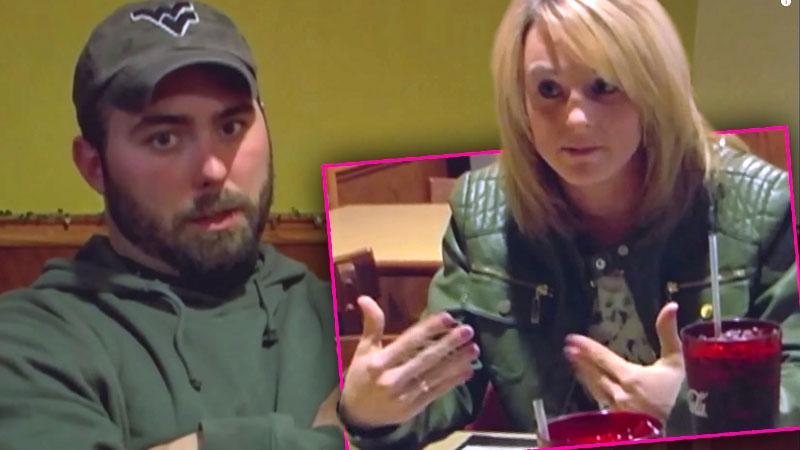 Article continues below advertisement
"If I have them for that extra little bit, that's an extra little bit I don't have to worry about," he tells his former wife. "I don't want you to take that the wrong way, but that's time I don't have to worry, are they tardy, are they late, are they there, are they not."
When the two-time divorcee claims she can't parent effectively if her ex watches her too closely, Simms goes on the offensive.
"I was sick a couple weekends ago, and I was eating toast, and Aleeah says, 'Oh, I know how to make that.' I said, 'How the hell do you know how to make toast? How do you know how to use a toaster?'" he recalls. "She said, 'Because my mommy's a sleepyhead and I have to make myself breakfast.'"
"Whenever your child says that and she can show you how to make toast with a toaster to back up what she said, that's hard!"
"It's not really that big of a deal," Messer responds.
He then adds that in order to gain his trust back, the girls have to stop showing up late to school 10 times a month.
A paranoid Messer then accuses Simms of planning to take the girls away from her.
"It feels like someone has a plot against me or something like that," she says. "At the end of the day, it's my kids, my life. I have to do what I have to do."
Article continues below advertisement
As RadarOnline.com readers know, just three months after filming in March, Messer headed to rehab for what sources say was prescription painkiller abuse. (MTV reps claim she underwent treatment for depression and anxiety.)
Now, she currently shares custody of Ali and Aleeah with Simms, and also coparents 2-year-old daughter Adalynn with second ex-husband Jeremy Calvert, 27.
As Radar reported, both exes are not expected to make a legal move unless she messes up motherhood once again.
Watch the new episode of Teen Mom 2 on MTV Thursday night at 10 pm est, and watch the entire clip below.