Saving Face? Kris Jenner's First Meeting With Caitlyn Was Filmed For 'I Am Cait' -- Inside The 'Emotional ' Shoot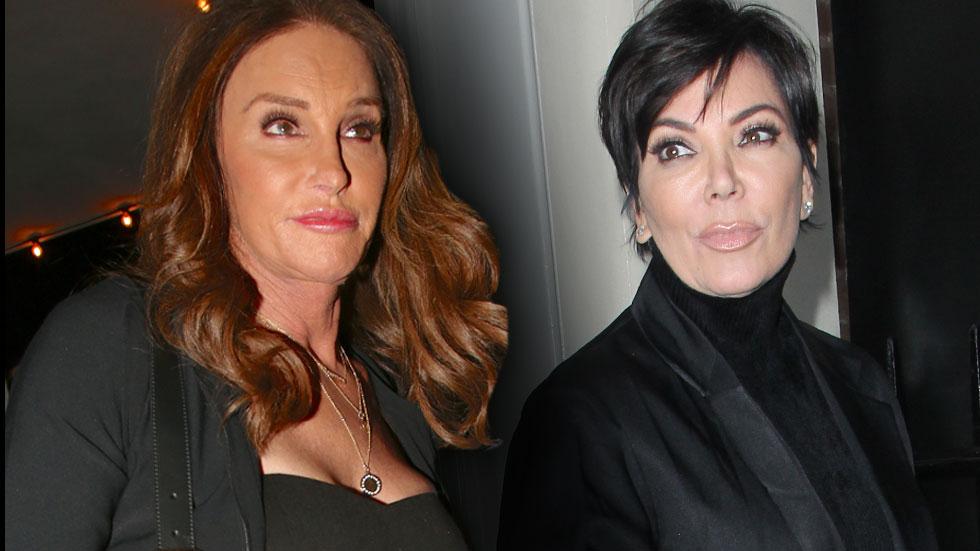 After several months of mounting tension, Kris and Caitlyn Jenner's feud finally came to an end during a meeting at Caitlyn's Malibu home on Wednesday. But RadarOnline.com has learned Kris didn't do it just to meet Caitlyn face-to-face, but to save her own! The Keeping Up with the Kardashians momager allowed the meeting to be filmed for I Am Cait in the hopes of giving herself a PR boost.
"Never wanting to miss an opportunity to further advance her public image, Kris knew it would be a good thing to have the reunion with Caitlyn filmed," an insider said. "They were both in full hair and make-up, and dressed very fashionably."
Article continues below advertisement
"Caitlyn now has a glam squad on call 24/7, and Kris commented what a great job she had done decorating her house," the insider revealed. "There was a lot of talk about the kids, especially Kylie's upcoming birthday."
"Kris admitted that while she was still having a difficult time processing Caitlyn's transition, she sees how happy she is, and in the end that is all that mattered," said the source.
At the conclusion of filming, the duo "sighed and remarked what an emotional shoot it was," the insider added.
And the meeting could turn out to be a boost for Caitlyn as well.
The I Am Cait premiere was watched by just 2.7 million viewers, according to Nielsen ratings. In comparison, the Keeping Up With The Kardashians "About Bruce" special garnered 4.2 million viewers back in May, and Caitlyn's April interview with Diane Sawyer had a huge audience of 17 million people.
"Caitlyn is unhappy with the numbers, and hates losing to Kris and the rest of the Kardashian family," a source previously said. "There has been tremendous pressure on Caitlyn, and she feels that she has let the transgender community down."