Exclusive
Money Hungry Kris Jenner's Jaw-Dropping Paycheck For 'I Am Cait' Appearance Revealed!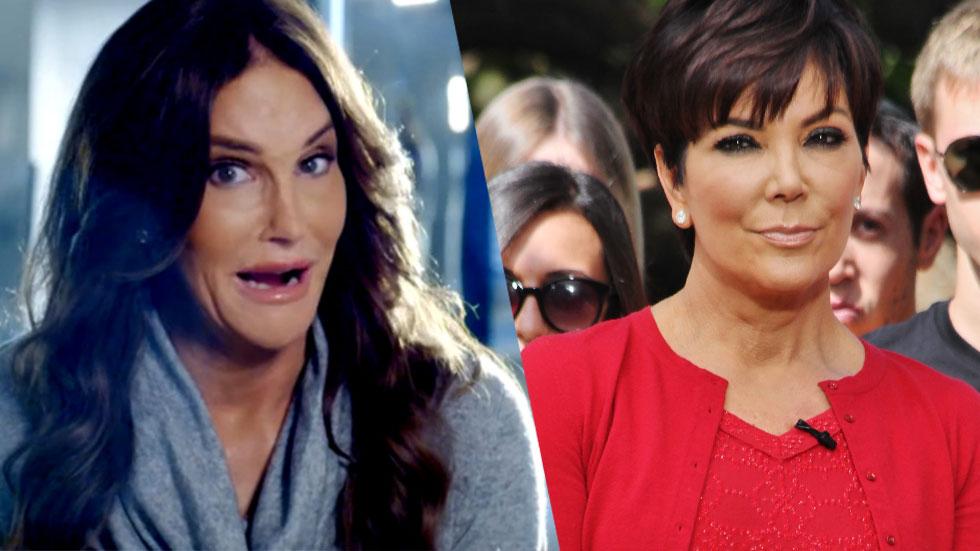 Kris Jenner's feud with Caitlyn is over, and RadarOnline.com has learned she proved it in the best way she knows how -- by passing on a paycheck! The Keeping Up with the Kardashians momager filmed an emotional meeting with her ex for the show last week, and according to an insider she offered to do it for free.
As RadarOnline.com reported, Kris brokered lucrative deals for daughters Kim, Khloe, Kylie and Kendall to appear on I am Cait. But when it came time for her own appearance, "Kris decided, she didn't need to make any money off her own," an insider told RadarOnline.com.
Article continues below advertisement
Even more shockingly, "Kris asked that the money she would have been paid to appear on the show be donated to a charity of Caitlyn's choice," the source said. "Kris is wanting to get as much positive publicity out of this as possible."
But that doesn't mean she was totally lacking in diva demands.
"Kris insisted that her hair and makeup be paid for by the I am Cait production company," the source said. "She knows how every dollar is spent on Keeping Up With The Kardashians, and didn't want it to come out of their show."
The emotional film shoot went down at Caitlyn's Malibu hideaway on July 29, and lasted several hours.
Caitlyn is surely hoping it will provide a ratings boost for the show, after the premiere brought in just 2.7 million viewers, according to Nielsen ratings. In comparison, the Keeping Up With The Kardashians "About Bruce" special garnered 4.2 million viewers back in May, and Caitlyn's April interview with Diane Sawyer had a huge audience of 17 million people.
An insider previously told RadarOnline.com, "Caitlyn is unhappy with the numbers, and hates losing to Kris Jenner, and the rest of the Kardashian family. There has been tremendous pressure on Caitlyn, and she feels that she has let the transgender community down."