The Ultimate Betrayal! Khloe Kardashian Secretly Contacts Scott Disick After Kourtney Split -- How Her Sister Found Out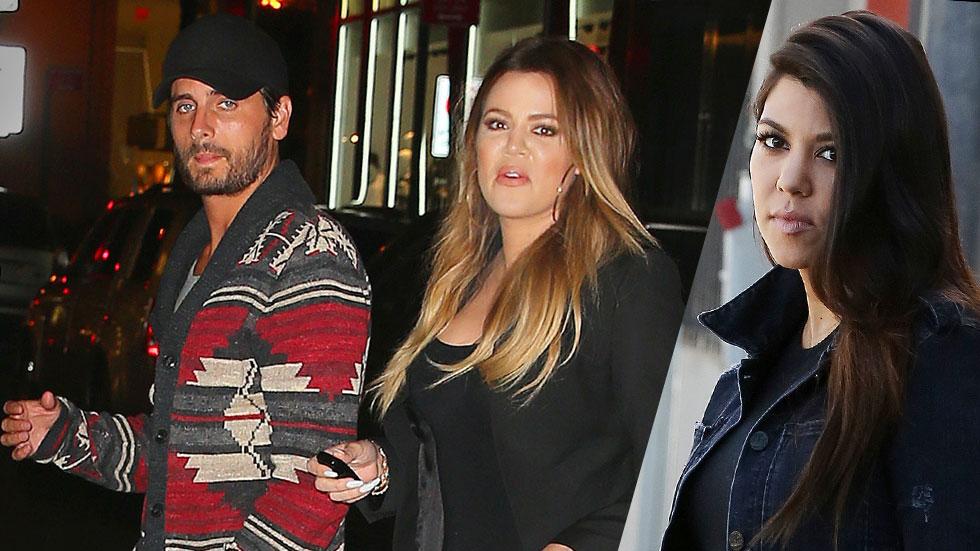 When Kourtney Kardashian finally threw out baby daddy Scott Disick, the entire Kardashian family united behind her and cut off contact with her hard-partying ex. But RadarOnline.com has learned that her sister Khloe recently broke ranks to contact him -- and Kourtney was furious when she found out!
The youngest Kardashian sister "has been in touch with Scott on a daily basis and has been genuinely concerned for him," an insider told Radar.
Article continues below advertisement
When Kourtney found out, she wasn't happy, the source said, "but Khloe refuses to cut off contact. Khloe doesn't do the tough love approach, and wants to be there for Scott when he eventually does decide to get help."
Meanwhile, Disick has moved into a Hollywood Hills bachelor pad, and hasn't seen his three children with Kourtney in nearly a month.
Daughter Penelope, recently celebrated her third birthday at Disneyland with mom Kourtney and brother Mason, 5. Brother Reign, six months, stayed home, and Disick was missing.
"Khloe has tried to get Kourtney to take more interest in Scott's situation, but she just can't be bothered. Kourtney's attitude is that Scott is a grown man, and should start acting like it," the source added.